Reina Ueda & Youki Kudoh from the winter anime "World's End Harem" will be added to the cast! "Harlem experience" binaural voice drama also released
Reina Ueda & Youki Kudoh from the winter anime "World's End Harem" will be added to the cast! "Harlem experience" binaural voice drama also released
January 22, 2022 12:000
Campaign voice actor 2022 winter anime
Reina Ueda & Youki Kudoh from the winter anime "World's End Harem" will be added to the cast! "Harlem experience" binaural voice drama also released
The third additional character and cast was announced from the TV anime "World's End Harem," which is being broadcast every Friday.
"End Harem" is a near-future erotic suspense that has exceeded 7 million copies in total, serialized in "Shonen Jump +" by LINK (original) and Kotaro Shono (manga). It depicts a world where a man died and became only a woman. Broadcasting in the fall of 2021 was temporarily postponed, but in January 2022, broadcasting started again from episode 1.
⇒
"End Harem" OP video released on January 7th! Near-future erotic suspense from "Jump +"
It has been announced that Reina Ueda will play Shione Hoshino and Youki Kudoh will play Erica as additional casts. Pay attention to the activities of Shota Doi and their classmates.
Additional character cast

◆ Shione Hoshino CV. Reina Ueda
Because she knows exactly what she wants to do, she is a girl with surprising words and deeds.
She is rare in the film, and she is depicted as "a character who doesn't like Doi-kun", so I did my best during dubbing so that it could be used as her "spice".
I hope you enjoy it!
◆ Erica CV. Youki Kudoh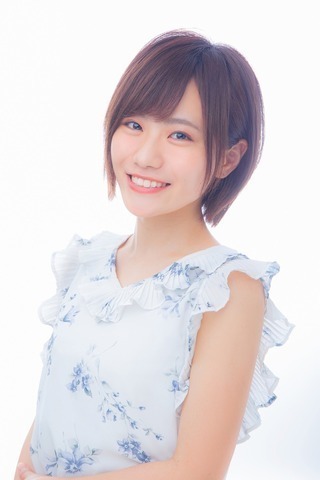 I have never played a character like Erica, so I challenged her with enthusiasm.
I would like to express her charm as well as her humanity and weakness, which is not only beautiful.
How will this work be accompanied by voice, color and music, and how will the world view expand?
I'm excited to imagine! Please expect by all means!
* Original Sic
You can also win autographed colored paper! "Harlem experience" binaural voice drama "Kamiya Karen ver." Released

To commemorate the start of the TV anime broadcast, the 8th "Harlem Experience" binaural voice drama "Kamiya Karen ver. (CV. Ayana Taketatsu)" has been released! It is a voice drama with a lot of realism by binaural recording woven by fascinating beautiful women.
Let's enjoy the "harem experience" as if you were Numbers !?
Now available on the official TV anime YouTube channel!
In addition, follow the official Twitter account (@harem_official_) and hold a gift campaign where you can win a voice drama public tweet on RT with a cast autographed colored paper. Kamiya Karen (CV. Ayana Taketatsu) will be open until 11:59 on Saturday, January 29th.
Click here for details
https://end-harem-anime.com/news/index00220000.html
[Work information]
■ TV anime "End Harem"
Broadcast every week (Friday) from January 7, 2022!
TOKYO MX: 25: 30 ~
BS Fuji: 28: 00 ~
AT-X [Uncensored Ver.] 21: 30 ~
* Repeat broadcast: Weekly (Tuesday) 9: 30 / Weekly (Thursday) 15:30
AT-X ["Super Harlem" Choi Show Ver.] From January 14th, every week (Friday) 21: 00 ~
* Repeat broadcast: Weekly (Tuesday) 9:00
・ From January 7th, every Friday from 25:30 to simultaneous terrestrial broadcasting
D anime store, ABEMA
・ Sequential delivery from 25:30 every Friday from January 14th
Amazon Prime Video, Hulu, TELASA, etc.
● Uncensored Ver.
・ From January 13th, every Thursday from 24:00 onwards
D anime store, ABEMA
・ From January 20th, every Thursday from 24:00 onwards
U-NEXT, Hulu, Hikari TV
* Other individual billing services will be delivered in sequence. All delivery services are available on the official website.
Original: LINK, Kotaro Shono (serialized in Shueisha "Shonen Jump +")
Director: Yu Shinoda
Series composition: Tatsuya Takahashi
Character design: Masaru Ozeki
Chief animation director: Masaru Ozeki, Naoki Yamauchi
Main prop design: Korezawa Shigeyuki (digital noise), Light Dream (digital noise)
Sub costume design: Michiru Kodaka
Art Director: Rin Kuzu (Studio Churippu)
Art setting: Tomoyasu Fujise (chiptune)
Color design: Aiko Matsuyama
Cinematographer: Sota Mikami (Chiptune)
Edit: Utako Hagiwara
Sound Director: Fumiyuki Gou
Music: Shigenobu Okawa
Animation production: Studio Gokumi x AXsiZ
OP theme: H-el-ical // "JUST DO IT"
ED Theme: EXiNA "ENDiNG MiRAGE"
Reito Suwon: Taichi Ichikawa
Miki Suo: Haruka Shiraishi
Ryuzoji Akane: Yo Taichi
Midori Yamada: Aya Yamane
Reia Katagiri: Keiko Watanabe
Maria Kuroda: Yurie Kozakai
Mahiru Suwon: Shina Shuto
Kyoji Hino: Takuya Eguchi
Neneko Ishigami: Shizuka Ishigami
Rena Kitayama: Satomi Amano
Shota Doi: Kazuki Ura
Kamiya Hualien: Ayana Taketatsu
Yuzu Hanyu: Marika Hayase
Hiiragi Haruka: Yu Michii
Nato Ichijo: Arisa Aihara
Akira Todo: Riho Iida
Kuroda / Rain / Chifuyu: Natsumi Takamori
Shione Hoshino: Reina Ueda
Erica: Youki Kudoh
Time is the near future-Tokyo, Japan in 2040.
Reito, a young man suffering from an intractable disease, vows to reunite with his childhood friend Erisa and decides to "cold sleep" to cure her illness.
When I woke up five years later, the world was undergoing a major transformation.
The MK (Male Killer) virus kills 99.9% of men on the planet.
The ground was a super harem with 5 billion women for every 5 men.
Only five men, "Numbers," are resistant to the MK virus.
One of them, Reito, is required to "mate" (ruby: child-making) for the survival of the remaining women and humankind.
Harlem life waiting for the world after the pandemic.
At the same time, Reito is involved in a global conspiracy over Numbers.
Can he overcome the temptation to save the world?
The original is LINK (original) and Kotaro Shono (manga), and the cumulative circulation has exceeded 5 million, and it is a very popular work serialized in "Shonen Jump +" (Shueisha). The first part was completed in 2020, and the second part is currently about to start. Strong staff gathered for the animation of this work. The director is Yu Shinoda of "Kuma Kuma Kuma Bear" and "High School Fleet". The series consists of Tatsuya Takahashi of "Swordsman no Shrine Maiden" and "Mr. Koizumi who loves ramen". And the animation production is in charge of Studio Gokumi x AXsiZ of the "Maesetsu!" And "Kiniro Mosaic" series. "Near-future erotic suspense" full of mystery and temptation finally raises the curtain!
[Original information]
"End Harem"
Original: LINK Manga: Kotaro Shono
Part 2 is being serialized in Shueisha "Shonen Jump +"
(C) LINK / Kotaro Shono / Shueisha
(C) LINK / Kotaro Shono / Shueisha / Harlem Production Committee at the end