PS4 / Switch Icharab ADV "Aikis 2" trial version released!
PS4 / Switch Icharab ADV "Aikis 2" trial version released!
March 11, 2021 18:000
Adventure PS4 Switch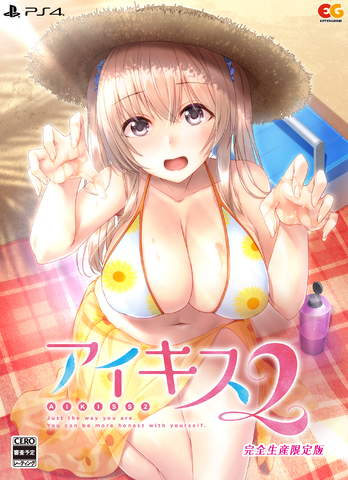 Entergram will release a trial version of the PS4 / Switch software "Aikis 2" scheduled to be released on March 25, 2021 on March 11. In addition, the bonus content and character information of the full production limited edition are also released.
Icharab Communication ADV "Aikis 2" is a sequel to "Aikis". It's been a year since the main character reunited with her childhood friends "Ayame Saegusa" and "Hinata Saegusa" at the art school "Arimori Gakuen", which is a little far from the city center. As time passed, "Katsuragi Nanase" entered the school, and she was in a situation where she was "popular with her juniors who are gals with a habit!" Her seniors and childhood friends who have spent casually until now cannot hide their upset. No one can stop this burning love.
In addition, "Aikis 2" also contains the story of "Aikis", so you can enjoy it even if you start with "Aikis 2".
This time, the trial version of "Ai Kiss 2" for PS4 / Switch has been released. On the official website, guest illustrations of the heroines and "I've x Holorive x Caricature Aikis 2 ED Cover Tie-up" are also released, so please enjoy them.
・ Nintendo Switch page
https://store-jp.nintendo.com/list/software/70010000036979.html
character
■ Katsuragi Nanase
Sweet gal fashionable girls
My Boom: Hand Nail, Local Sweets Order
■ Towako Tosu
A cool girl with a poor mouth
My Boom: Puppet Show, Circus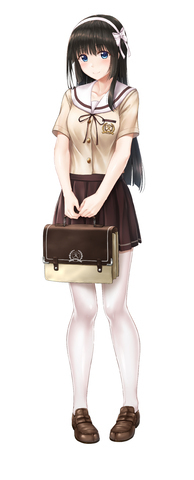 ■ Saegusa Ayame
Girly girly slope sisters
My Boom: Window shopping, dressing her sister in cute clothes
■ Hinata Saegusa
My Boom: Going to a museum, redecorating a room
■ Anzu Sakurada
Casual Big Breasts Geek Girls
My boom: special effects, anime

■ Junko Kanno
Adult beauty girls
My boom: Aroma, sweet-smelling tea
Limited Edition Benefits

■ Benefits ① B6 acrylic stand
Acrylic stand with limited edition package illustrations. You can enjoy the powerful illustrations of apricots at hand.
■ Bonus ② Photobook "Next to you." Light version
A photobook-style illustration book that covers everything from school life to private shots of the six heroines. Re-edited and included for the consumer version.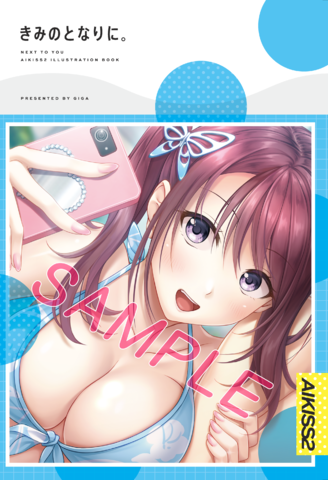 ■ Bonus ③ Soundtrack "After School Motekode"
A soundtrack that contains all the BGM used in Aikis 2.
* The contents are the same as the bundled benefits of the PC version.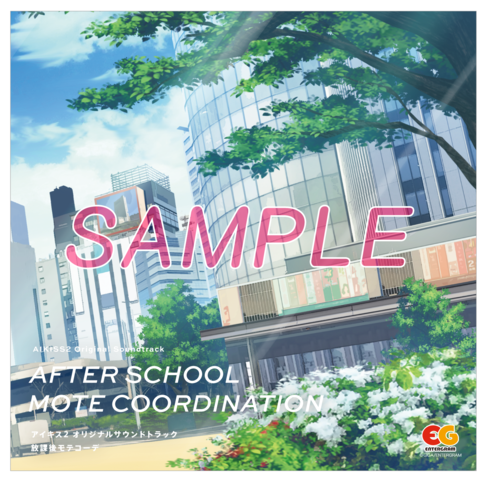 ■ Bonus ④ Acrylic key chain "Zuttomo trio"
Acrylic key chain using SD illustrations of 3 freshmen.
[Game information]
■ Aikis 2
Release Date: March 25, 2021
Brand: Entergram
Genre: Icharab Communication ADV
Compatible models: PS4 / Switch
price:
・ Limited Edition: 9,980 yen (excluding tax)
・ Normal version: 6,980 yen (excluding tax)
・ DL version: 6,345 yen (excluding tax)
CERO: Scheduled to be reviewed
Character draft: Saki Kirizawa / Tamabbit Hazuki / Chisato Kobayashi
Original picture: Saki Kirizawa / Tamabbit Hazuki
SD original: tefuco
Scenario: Shio Natsume
Singing: Sakura Miko, Houshou Marine, AZKi / Composition: Ham
BGM: SoundDrive
Design: Ai Fujimiya
Movie: Syamo
© GIGA / ENTERGRAM