"Midori no Makibao" is now on the long-awaited Blu-ray BOX! Remastered version 61 episodes released in July 2022
"Midori no Makibao" is now on the long-awaited Blu-ray BOX! Remastered version 61 episodes released in July 2022
January 13, 2022 10:000
DVD / Blu-ray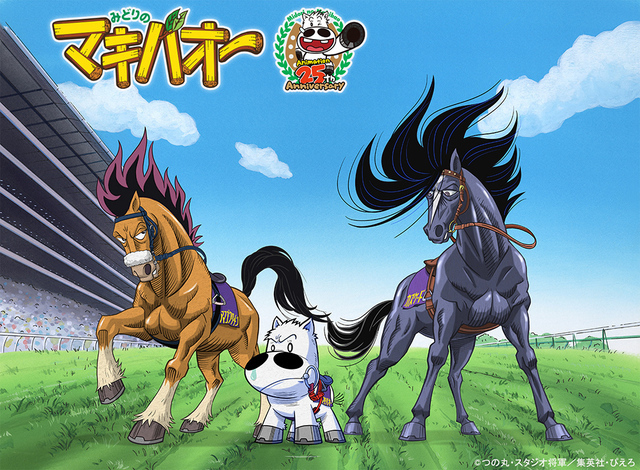 "Midori no Makibao" is now on the long-awaited Blu-ray BOX! Remastered version 61 episodes released in July 2022
The unique horse racing animation "Midori no Makibao" with laughter and tears, which was broadcast from 1996 to 1997, will be released as a Blu-ray BOX.
"Midori no Makibao" is the first Blu-ray BOX at an anniversary price to commemorate the 25th anniversary of TV animation!
We will deliver the remastered video by negative scan in a compact specification of 61 episodes and 3 discs.
* ED and some main cuts are up-converted images.
[Product information]■ "Midori no Makibao Blu-ray BOX"
BCXA-1727 / 27,500 yen (tax included)
Recording: All 61 episodes of the main story, scheduled for about 1406 minutes (about 1403 minutes of the main story + about 3 minutes of benefits)
Specifications: Linear PCM (stereo) / AVC / BD50G x 3 sheets / 4: 3 <480i Standard Definition>
Video privilege: Non-telop OP & ED
Specifications: Illustration drawn by the jacket
Special site: https://v-storage.bnarts.jp/makibaoBDBOX/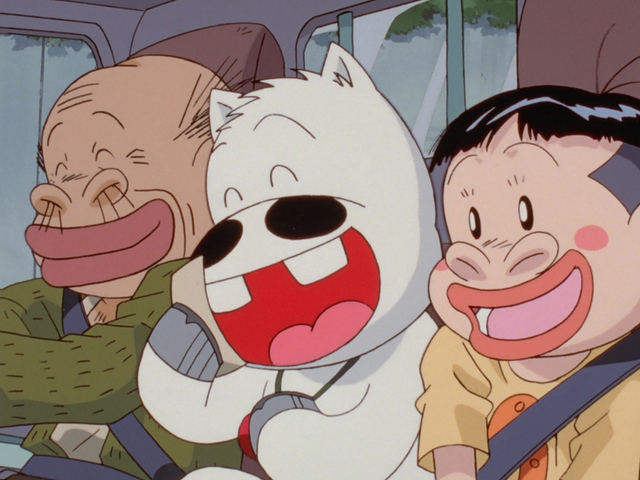 Midori no Makibao, born at Midori no Makiba, is a small, white-haired thoroughbred that looks like a dog. His talent was discovered by Toramasa Iitomi, who is called a demon trainer, and he made his debut as a racehorse. And Makibao became active in numerous big races with the goal of winning the cascade of genius thoroughbreds.
Makibao has a lot of fierce battles with his rivals who are competing against each other and working hard. Among them, Makibao gradually narrows the gap with the biggest rival Cascade who was looking far away and grows into a first-class racehorse.

Midoriko Makibako: Inuko Inuyama (currently Inuko Inuyama) / Chuubei: Shigeru Chiba / Katsu Iitomi: Minami Takayama / Masatora Iitomi: Shozo Iizuka / Genjirou Iitomi: Kenichi Ogata / Sugasuke Yamamoto: Toshiharu Sakurai / Wakazou (Wakazou) : Akira Ishida / Cascade: Tetsuaki Genda / Midoriko: Hatsuka Arima / Makibako: Ikue Otani

(Currently: Noriyuki Abe) ・ Kazunori Mizuno ・ Shigehito Takayanagi / Character design: Shuichi Ohara ・ Fujio Suzuki / Animation director: Fujio Suzuki ・ Atsushi Wakabayashi ・ Hiroyuki Kobe / Art director ・ Art setting: Shigeki Takada / Director: Fukushima Toshiyuki / Harutoshi Miyakawa / Recording Director: Kan Mizumoto / Music: Taro Iwashiro / Editing: Falcon / Adjustment: Akira Naruki / Effect: Shoji Kato / Background: Studio Wyeth / Shooting: Takahashi Production / Music Production: Zack Promotion / Production : Studio Pierrot / Production / Writing: Fuji TV / studio Pierrot
Furthermore, the 25th anniversary exhibition of the anime "Midori no Makibao" will be held on the 7th floor of Shibuya Modi from 2022/1/14 (Friday) to 1/30 (Sunday)!
Details: https://news.pierrot.jp/makibao25th_exhibition/