Defeat the Demon King before you fall in love! "With an uncle who is a beautiful girl in another world" January 2022 TV anime broadcast decision! Starring M ・ A ・ O and Satoshi Hino
Defeat the Demon King before you fall in love! "With an uncle who is a beautiful girl in another world" January 2022 TV anime broadcast decision! Starring M ・ A ・ O and Satoshi Hino
October 19, 2021 12:150
There is a video Voice actor 2022 Winter animation new work information
Defeat the Demon King before you fall in love! "With an uncle who is a beautiful girl in another world" January 2022 TV anime broadcast decision! Starring M ・ A ・ O and Satoshi Hino
The popular manga "Life with an Ordinary Uncle" will be made into a TV animation. PV and cast were announced.
"Life with an Ordinary Bishojo Juniku" is an original manga serialized by Yu Tsurusaki and Chibimaru Ikezawa on the manga distribution service "Cycomics".
One day, Tachibana Hinata (32) and Jinguji Tsukasa (32), who are salaried workers and childhood friends, were sent to a different world, and when Tachibana became a beautiful girl, they were attracted to each other … It is a romantic comedy (?) That aims to return to the original world.
This work, which has gained enthusiastic support from the beginning of the series, announced an animation in just one and a half years. It was decided to start broadcasting in January 2022, and this time, the teaser visual and the first PV have been released.
1st PV / Synopsis

The PV is full of the cuteness of the heroine (?) Tachibana Hinata, who does not seem to be a former uncle, and the handsomeness of the spadari salaryman Jinguji. You can also enjoy a world view full of classic elements such as goddesses, elves, and creatures from different worlds.
From YouTube "Bushiroad Official Channel"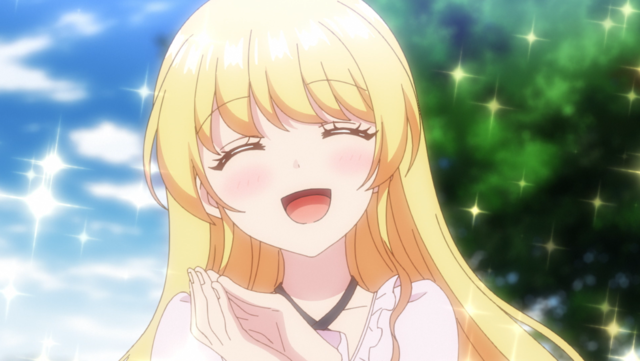 "Let's go Jingu-ji"
"Ah, we will defeat the Demon King"
"" Before we fall in love with each other !! ""
Childhood friends Hinata Tachibana (32) and Tsukasa Jinguji (32) who lived an ordinary office worker life.
On the way back from a certain joint party, the two are sent to another world by the existence of a mystery who claims to be a goddess.
What Jinguji saw there was the appearance of her best friend who had turned into a blonde blue-eyed beautiful girl …!?
Jinguji is confused by her cuteness when she sees Tachibana in the form of a beautiful girl.
By becoming a female body, Tachibana comes to the coolness of Jingu-ji.
However, they were originally close friends. In order not to break this relationship, she must defeat the Demon King and return to her original form as soon as possible.
Yes, before each other likes each other.
This is a romantic comedy about an uncle and a former uncle beautiful girl that you should never fall in love with.
Starring M ・ A ・ O and Satoshi Hino! Comments also arrived
The role of Hinata Tachibana will be M.A.O., and the role of Jinguji will be Satoshi Hino. In addition, OLM Team Yoshioka Co., Ltd., which worked on "Odd Taxi" and "Isekai Shokudo 2", is in charge of animation production.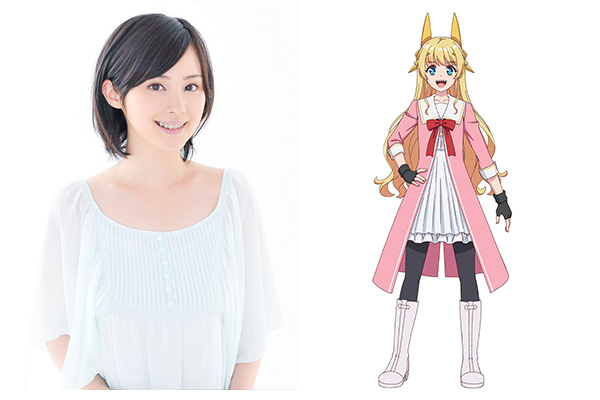 ▲ Hinata Tachibana: M.A.O.
──Please tell us your impressions when you decided to appear.
As the title suggests, the setting and character are really unique, and I was very happy to be able to participate in the anime in this way!
I would like to do my best to express the charm of Mr. Hinata Tachibana, who looks like a beautiful girl and has an uncle inside.
──Please give a few words to everyone who is looking forward to the broadcast.
A romantic comedy by an uncle and a former uncle (beautiful girl)? I hope you will warmly watch over the slapstick adventure of whether it is (laughs)!
Please check how the exquisite tempo of the original is depicted in the anime.
Nice to meet you! !!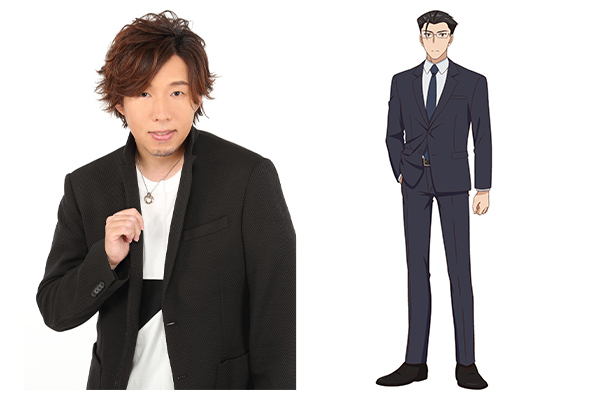 ▲ Jinguji Temple: Satoshi Hino
──Please tell us your impressions when you decided to appear.
When I was informed that I passed the role of Jinguji, I was happy and jumped at the office (laughs).
The original is very interesting, and even as a reincarnated work in another world, it is a work with a new idea that [a former uncle turns into a beautiful girl], and I was really happy because I definitely wanted to decide.
It's been a while since I've appeared in a romantic comedy work, so I'm personally enthusiastic about it.
──Please give a few words to everyone who is looking forward to the broadcast.
As it is an adventure romantic comedy of a former uncle who turned into a beautiful girl, all the staff and cast are having fun recording so that everyone who watches the broadcast can laugh with all their might.
And the lineup of cast members including guests is one of the big points that you can enjoy.
Anyway, it's amazing (laughs).
We are recording together so that we can deliver the charm of the original as an animation, so please look forward to the broadcast!
* All comments are original sic
[Is it decided to animate with the fan's charge? ]
Announcing the detonation velocity animation in a year and a half, what is the deciding factor …⁉
"Animation strategy" talked by a talented editor "with an uncle who is a beautiful girl in another world"
https://animeanime.jp/article/2021/09/14/63902.html
[Work information]
■ TV anime "With an uncle who is a beautiful girl from another world"
Broadcast started in January 2022!

Original: Chibimaru Ikezawa, Yu Tsurusaki / Cygames
Director: Sayaka Yamai
Series composition: Toshimitsu Takeuchi
Character design: Aoi Yamato
Sound Director: Toshiki Kameyama
Music: Tsuyoshi Watanabe
Sound production: Bit groove promotion
Animation production: OLM Team Yoshioka
Production: Fa Meat Production Committee

Hinata Tachibana (female): M ・ A ・ O
Tsukasa Jinguji: Satoshi Hino
Hinata Tachibana (male): Kento Ito
Goddess of Love and Beauty: Rie Kugimiya
Tiro Riro Ririri Lou: Yukiyo Fujii
Narration: Masashi Ebara
other
[Original information]
An original work of the manga distribution service "Cycomics" operated by Cygames Co., Ltd.
With the enthusiastic support of fans from the beginning of the series, the decision to animate was announced one and a half years after the series.
Currently, 1 to 5 volumes of comics are on sale (5 volumes will be released today on October 18, 2021)!
© ️ Chibimaru, Yu Tsurusaki, Cygames / Fa Meat Production Committee