Key "Summer Pockets" animation project in progress "Kaginado" Season 2 will be broadcast in April
News Monday, January 10, 2022 19:00
Key "Summer Pockets" animation project in progress "Kaginado" Season 2 will be broadcast in April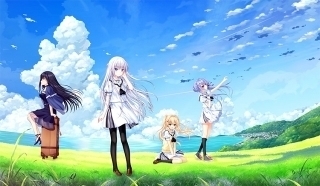 "Summer Pockets"
(c) VisualArt's / Key
It turns out that Key's popular PC game "Summer Pockets" is in the process of being animated. It was also revealed that Season 2 of the short animation "Kaginado", in which Key's works cross over, will be broadcast and distributed from April. Both were announced in the staff year-end live broadcast that was broadcast live on December 29, last year.
"Summer Pockets" is a romance adventure game released in 2018. The story of a summer when Hayori Takahara, who visited a peaceful remote island, meets her new companion and falls in love with her. Jun Maeda, who has worked on many topical works with Key, is in charge of the draft and music (jointly).
In the April broadcast "Kaginado His Season 2", it was announced that the character of "Angel Beats!", Which was also made into a TV animation, will be added.
Work information
Summer Pockets Updated January 7, 2022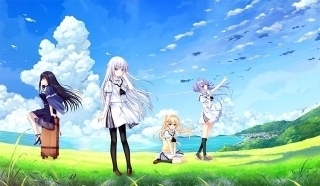 Work information Event information
Summer Pockets
Staff information
[Original] Key Summer Pockets
Related Links
[Official site] http://key.visualarts.gr.jp/summer/