[Interview] I was conscious of "the ideal way of the Lupine team" ── Series composition, "Lupin III PART 6" 2nd cool talked by Shigeru Murakoshi
[Interview] I was conscious of "the ideal way of the Lupine team" ── Series composition, "Lupin III PART 6" 2nd cool talked by Shigeru Murakoshi
January 07, 2022 12:000
2021 Autumn Anime Interview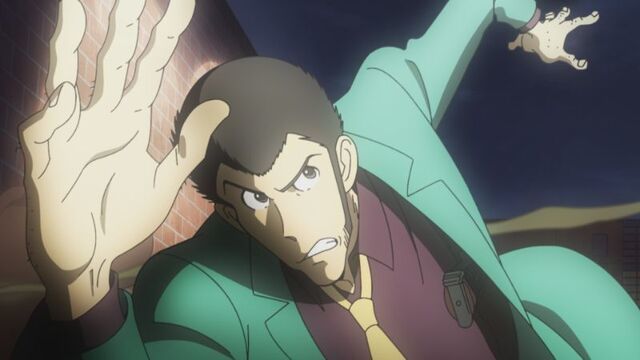 [Interview] I was conscious of "the ideal way of the Lupine team" ── Series composition, "Lupin III PART 6" 2nd cool talked by Shigeru Murakoshi
The TV anime "Lupin III" series celebrated its 50th anniversary in 2021 from the start of "PART1" broadcasting. In addition to the new powerful enemy Sherlock Holmes, many attractive new characters have appeared in "Lupin III PART6" (hereinafter, PART6), which is being broadcast from October, and screenplays by animation writer Mamoru Oshii and many animations. It is a work suitable for a memorial year, with gorgeous people such as Masaki Tsuji, novelist Taku Ashibe, Akio Higuchi, and Kanae Minato in charge of the script.
From January 2022, the second course will finally start broadcasting! In the second course, he made his debut as a scriptwriter in the TV anime "Knights of Sidonia" in 2014, and since then he has been in charge of "Zombie Land Saga", "To the Abandoned Beasts", "Gymnastics Samurai", etc. He handles the series composition.
We asked Mr. Murakoshi about the second course of "PART6", which is becoming more and more interesting with new developments.
An order that says, "It's a free story that is different from the first course."

――
Please tell us how you got in charge of the script this time.

Murakoshi: Without any warning, I heard that one day the scriptwriters who were indebted to me were offering me a new series of "Lupin III". I remember being surprised because it was a story.
It's a long-running series, and since it's a work that many people have been involved with, I was naturally wondering, "Why am I?" And "Is it okay for me to accept it?" However, when I heard the story, "I would like Lupine III to participate in all creators for the next 50 years, not just the first cool of this work and the so many people who have been involved in the past 50 years. I found out that there was an intention. Then I accepted that I would do my best.
—
What was the "Lupin III" series that Mr. Murakoshi saw the most?
Murakoshi "PART2". When I was little, I was doing reruns in the evening. After that, I enjoyed myself as a fan with the movie versions such as "Lupin III Lupine VS Reproduction Human" and "Lupin III: Castle of Cagliostro", and the TV animation "PART1".
―
―What kind of order did you receive when you were in charge of the series composition this time?
Murakoshi: First of all, from director Suganuma (Eiji) and the producer, "The theme of the second course I will be in charge of is" woman "" and "The theme of the first course is" mystery ", and these people are the scriptwriters. I was in charge of this, and it will be a story like this. " After that, he said, "It's okay to have a free story that is different (from the first course)." I was happy and pressured to be free.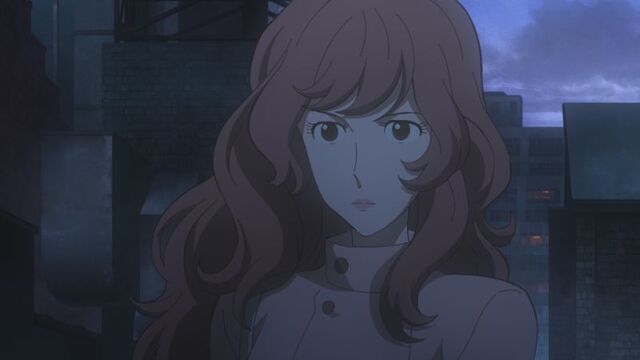 Advice from the producer for the production that will stick to the fans of the past
—
What was your particular preference for the composition of episode 13 (2nd cool / 1st episode), which is the "1st episode" for Mr. Murakoshi?
Murakoshi: It was the beginning of the second course, so I added a lot of action scenes and was conscious of making an impact so that people who see it from here would catch the eye.
―
―I feel that there were scenes that would make old fans grin unintentionally.

Murakoshi: The producer said, "Why don't you try this?" I'm afraid to suggest "I want to homage that famous scene" … I am grateful for the advice.
—
Did you see the past works when you were in charge of the script?

Murakoshi Yes. When I heard the story, I asked, "Can you give me some time?" And reviewed everything. Until now, I've always been looking at "Ichi fans, Ichi viewers". There was something like a sense of mission, "I have to watch it again."
Daily communication is the real thrill of the "Lupin III" series
—
Are there any points you were aware of in the flow of the story?
Murakoshi: Is it "the ideal way of the Lupine team"? For example, I was very conscious of maintaining the "likeness" of the dialogue, such as dialogue. I thought that casual daily exchanges were the most attractive part, so the scene of Lupine, Jigen, and Fujiko in episode 13 was difficult but rewarding.
–
The small drone made by Lupine and the scene where hostile forces fly in the air seemed to reflect the times.
Murakoshi: The gimmick when the enemy flies in the air is an idea from Director Suganuma, and is based on what actually exists in modern times. While looking at the materials together, we absorbed those ideas and made the script.
――
At the end of the 13th episode, there was a suggestive production that seemingly unrelated women appeared one after another.
Murakoshi: That scene didn't make everyone appear unnecessarily. I would like you to look forward to how each and every woman, who is unique and in various positions, will be involved with Lupine and others in the future.
―
―It seems that another scriptwriter will continue to be in charge of the second course in the omnibus episode.
Murakoshi Yes. We asked everyone to write a scenario that would make the characters, including the Lupine family, shine. Some people asked, "Can you write an episode of this person?", While others asked, "Which person do you want to write an episode of?" Everyone wrote a variety of scenarios and it was really reliable.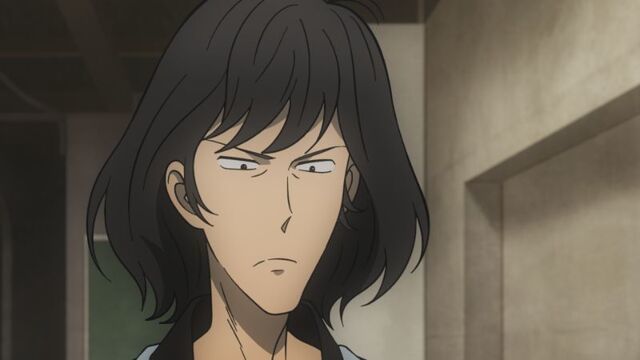 ――
By the way, what is your favorite character?
Murakoshi: When I entered from "PART2", I liked Goemon Ishikawa. I was very excited, "Is there such a cool swordfighter!" (Laughs). After that, I fell in love with the dimension of irresistible astringency, and now I am Zenigata Police Department. Whether you want to catch Lupine or you don't want to catch it (I don't want you to catch it), I really sympathize with that delicate psychological state. I think he is a person with a unique standing position in the "Lupin III" series, and I think it is one of the great attractions of the work.
It was
――
Finally, please give us a message.
Murakoshi: In the second course, I think that Lupine's emotions that he would never have had are depicted. Attractive women will appear in each story, and I would like you to look forward to the "Mystery of Lupine's Mother" featured in the second course. I made it so that you will be satisfied when you see it all through, so I hope you will see it to the end!
(Interview / text / Atsushi Saeki)
[Program information]
■ Lupine III PART6 "
The first course is being broadcast nationwide on NTV! !!
The second cool will be broadcast nationwide on NTV from 24:55 on Saturday, January 8, 2022!
Delivery: Now available on Hulu and other distribution sites!
* Please check "ON AIR" (https://lupin-pt6.com/on-air/) on the official website for the broadcast date and time and distribution service of each station.
Original: Monkey Punch
[Official site] lupin-pt6.com
[Official Twitter] @lupin_anime Hashtag: #Lupin 6
© ︎TMS / NTV