"Walking Lucky Lewd" Kunoichi⁉ "NinNinDays2" Delivered on Steam on January 21st! Event CG also arrived
"Walking Lucky Lewd" Kunoichi⁉ "NinNinDays2" Delivered on Steam on January 21st! Event CG also arrived
January 06, 2022 11:060
New Adventure Information Steam
"Walking Lucky Lewd" Kunoichi⁉ "NinNinDays2" Delivered on Steam on January 21st! Event CG also arrived
qureate will distribute "NinNinDays 2" currently being distributed on Nintendo Switch on Steam from January 21, 2022.
This work is a romance adventure game where you can enjoy living together with two "Kunoichi", with tears and a little H. "Akasa Ai" is in charge of character design, and Yujiro Usuda is in charge of the planning draft / producer.
For the standing picture in the game, the "E-mote" engine that can move the illustration smoothly and three-dimensionally is adopted. The character displayed on the screen moves as if it were alive.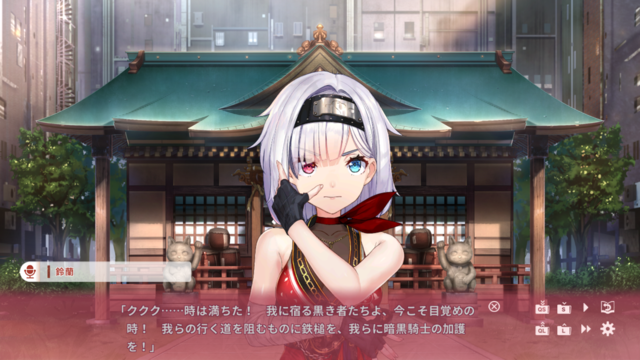 This time, it will be delivered on Steam with full satisfaction! Character information and event CG have arrived.

A ponytail girl comes in search of a meat bun to a young man who works at a convenience store at night.
She seems to be a boyfriend next to her, and when her shopping was over, she went home with her arms crossed. Two girls in Kunoichi's cosplay appear where she wants her.
They don't buy anything, they just stare at the product.
Besides, I'm talking about ninpo or something I don't understand.
When she calls out to prevent shoplifting, it turns out she doesn't have the money.
A young man who doubts shoplifting, but he decides to buy a lunch box at a convenience store at the desperate plea of ​​two girls.
The encounter with these two girls changed the life of the youth.
A communal life with Kunoichi, a lucky lewd machine that walks with Chuunibyo, begins! ??
A new ninjutsu love picture scroll has begun!
Chunibyo & Lucky Lewd Kunoichi⁉ Character introduction
■ Suzuran CV: Small wave tin
Chunibyo sickness Kunoichi
"It looks weak"
Height: 154 cm, weight: 40 kg, three sizes: 83 (C) / 56/84


With Kikyo, I came to the city of Akihabara to carry out a certain mission. A ninja who has been afraid of Chunibyo.
Suzuran himself says that the color of one of his eyes is different, but she only has a caracon.
A bandage is wrapped around his arm, and Suzuran says that he is containing the black dragon of the demon world, but in fact …
He puts a manzai on the blur of natural'boke's, but the manzai is also wrong and he can often put a manzai on the main character.
■ Kikyo CV: Mitaka Rin
Lucky lewd making machine to walk!
"It only looks like you're inviting me …"
Height: 165 cm, weight: 52 kg, three sizes: 91 (G) / 60/88


Kunoichi in the same village as Suzuran. An unfussy, natural and erotic older sister ninja.
He is a more common sense person than Suzuran, but he is naturally missing somewhere.
He is loved by Suzuran's older sister, but there are many ugly things, and Suzuran's tsukkomi is also shibashiba.
She warmly watches over Suzuran's Chunibyo, saying that she is everyone at that time.
Natural but first-class for ninjutsu.
For some reason, he is often involved in the hero's lucky lewdness. Natural lucky lewd making machine.
■ Sumire CV: Mikan Nonaka
Kunoichi, a dojikko who is currently training as a bride!
"I will protect the Lord"
Height: 158 cm, weight: 42 kg, three sizes: 86 (D) / 59/8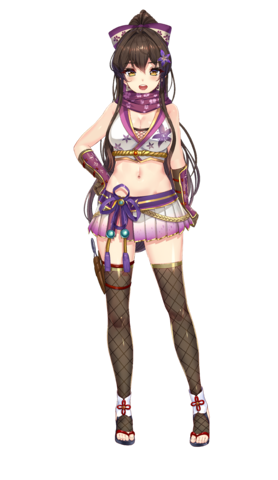 The only daughter of the head of Shinobi no Sato.
She has sufficient qualities, abilities, and knowledge as a ninja, but she is natural and clumsy and often fails.
She loves to eat and she is a big eater.
She lives with the main character of the previous work, and she is currently training as a bride!
Event CG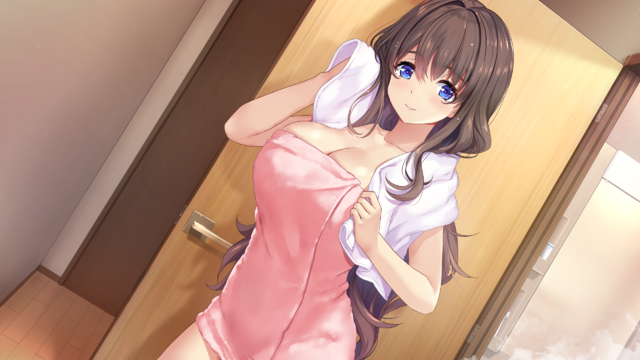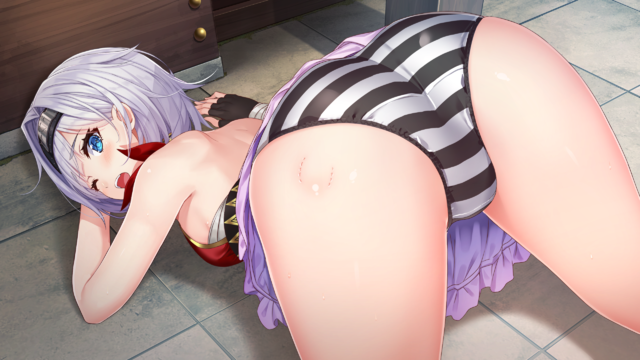 [Title information]
■ "NinNinDays 2" Steam version
Release date: Scheduled for January 21, 2022
Steam Store: https://store.steampowered.com/app/1698030/
Compatible models: Steam
Genre: Love adventure game
Price: 1,480 yen (tax included)
Number of players: 1 person
Supported text languages: Japanese, English, Chinese (traditional, simplified)
Voice: Full voice (Japanese only)
Character design: Akasa Ai
Scenario: Linkedbrain Inc.
Planning draft / producer: Yujiro Usuda
Publisher: qureate Co., Ltd.
© 2021 qureate