TV anime "Police in a Pod-Counterattack of Alternate Girls-" will be broadcast in January 2022, PV released! Additional cast by Ryota Suzuki, Shimba Tsuchiya, Kana Hanazawa
TV anime "Police in a Pod-Counterattack of Alternate Girls-" will be broadcast in January 2022, PV released! Additional cast by Ryota Suzuki, Shimba Tsuchiya, Kana Hanazawa
October 15, 2021 18:410
Voice actor new work information video available 2022 winter animation
TV anime "Police in a Pod-Counterattack of Alternate Girls-" will be broadcast in January 2022, PV released! Additional cast by Ryota Suzuki, Shimba Tsuchiya, Kana Hanazawa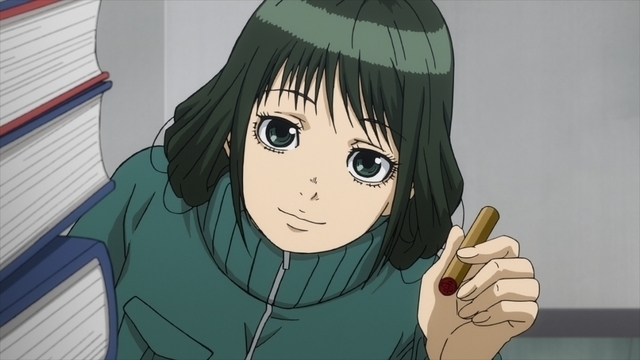 Broadcasting of the TV anime "Police in a Pod" will start in January 2022. Various information has arrived.
"Police in a Pod-Police in a Pod-" is a popular manga serialized by Miko Yasu in "Morning" with a cumulative total of over 2.3 million copies (as of August 2021). It is a work comedy that depicts the days of a newcomer, Mai Kawai, who regrets becoming a police officer, and Seiko Fuji, a former criminal division ace. From July 2021, the drama "Police in a Pod-Tatakau! Alternate Girls-" was broadcast on the Nippon Television network and gained popularity.
⇒ "Police in a Pod-Counterattack of Alternate Girls-" 2022 TV animation decision! Teaser PV, main cast & staff, etc. will be released at once!
It has been decided that TV animation will start broadcasting in January 2022. The first PV, additional cast, theme song, etc. were announced.
[PV 1st]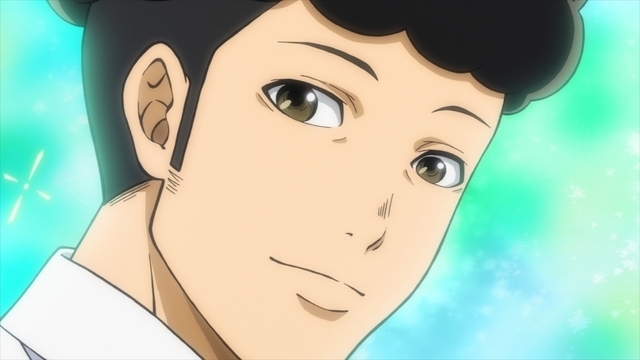 Ryota Suzuki, Shimba Tsuchiya, and Kana Hanazawa will be added to the cast!■ Seiji Gen (CV. Ryota Suzuki)
Police Officer
A detective in charge of investigation, Fuji and Fuji are in sync with the police academy. Although they slap each other, they recognize each other's abilities as police officers.
His natural perm is a trademark. Although his grades at school were terrible, he is regarded as a "genius of interrogation" because of his natural talent to catch people's hearts in an instant.

I'm Ryota Suzuki, who will play Seiji Gen.
I am very happy to be able to meet another interesting work.
The source is a genius of interrogation, so he is very good at talking, but I have the impression that he is a human being who is so unfathomable that he does not know where the natural bones are and where they are technical.
One of the charms is his swing with the comedy part, so I would like to do my best to make the story even more profound.
thank you!!
■ Takeshi Yamada (CV. Shimba Tsuchiya)
Chief police officer
A detective in charge of investigation who is paired with Gen. Wisteria and Gen are the first juniors of a police academy. He has been used and loved since he was a police academy (?).
He has a sense of justice that he wants to help those in need, but he can also work hard and narrow his horizons to the work in front of him.


When the audition for "Police in a Pod" was decided, I hadn't read the original manga yet, so I hurriedly bought up to 10 volumes and read them all at once. I bought a series of volumes and recommended them to the people around me, and I was completely addicted to them.
It's such an interesting work, so I was really honored when I was assigned the role of Yamada.
■ Miwa Makitaka (CV. Kana Hanazawa)
Chief police officer
Belongs to the investigation department, and is in sync with Yamada at the police academy.
She has a good reputation for her solid and polite work, and is trusted by front-line investigators.
She is a Shinsengumi otaku "reki-jo" who loves Ryotaro Shiba. She is a strange person who became a police officer "I feel that the work content is similar to Shinsengumi".


I was excited about the fun of the manga, so I was very happy to hear that the appearance was decided !!!
Makitaka, who is in charge of her voice, is the chief investigator, she is a reki-jo who loves Shinsengumi, has a self-paced personality, and is not good at men.
She always looks her modest, but during her investigation she often has a strong will, and she finds her charm in her core strength.
It's an exquisitely balanced work that makes you laugh at the loose exchanges of Mai-chan and Fuji-senpai while being frightened by the hard work of the police officers! Please take a look!
* All comments are original sic
Theme song information
The OP theme song will be "Knowledge" by Riko Azuna, and the ED theme song will be "Change" by nonoc! Comments have also arrived.
■ Comment by Riko Azuna
I sang while thinking of Kawai-chan, who chases Fujibe's back hard every day.
She is the person she admires who gave me the opportunity to take a step forward in a world full of unknowns.
It is a song with the wish "I want to get closer to that person!"
I hope you can deliver the excitement that you haven't met yet!
(Sic)
■ Nonoc's comment
Although I was worried, I sang alongside the thoughts of "Kawai-chan" who struggled with various problems and my emotions!
It's a song that looks forward with the anime. looking forward to!
(Sic)
In addition, in commemoration of the animation, an interview with the original author, Miko Yasu, is also released on the official website. He talks about his feelings when it was decided to animate, so be sure to check it out.
https://hakozume-anime.com/special.html
[Work information]
■ TV anime "Police in a Pod-Counterattack of Alternate Girls-"
Broadcast started in January 2022!

Original by Miko Yasu (serialized in Kodansha "Morning")
Director Yuzo Sato
Series composition Ryunosuke Kingetsu
Character design Kei Tsuchiya
Animation production MADHOUSE
Deputy Director: Nobu Ishida
Art board: Kazuyuki Hashimoto, Norihiko Yokomatsu
Art setting: Shinji Sugiyama
Color design: Harue Ohno
Cinematographer: Hironobu Hatanaka
3D Director: Yasutaka Tanaka
Edited by: Mariko Tsuka
Music: Nobutomo Nobuzawa
Sound Director: Kisuke Koizumi
Sound effect: Naoto Yamatani
Recording Studio: Studio T & T
Sound production: Magic capsule
Production Producer: Mariko Ashikawa Satoki Toyoda
Production: Police in a Pod Production Committee
OP theme song: Riko Azuna "I have to know"
(Lyrics: Rei Tanaka, Composition: Nasca, Arrangement: the Third)
ED theme song: nonoc "Change"
(Lyrics / Composition: DECO * 27 Arrangement: Rockwell)

Mayi Kawai: Shion Wakayama
Seiko Fuji: Yui Ishikawa
Seiji Gen: Ryota Suzuki
Takeshi Yamada: Shimba Tsuchiya
Miwa Makitaka: Kana Hanazawa

"I'm going to quit the police officer!"
Only police officers took the civil service exam and passed it.
As far as I can think of, Mai Kawai, who became a police officer for the shallowest reason, regretted it.
If I knew that I was hated by such hard work, I would never be a police officer!
Kawai, who decided to take her resignation and live her second life, came as a new instructor, a former detective who graduated from the police academy as chief and has the nickname of "Miss Perfect". Seiko Fuji, the ace of the section.
Kawai was frightened by the rumors that Fuji had moved from the criminal section to a police box after the power harassment of her juniors had passed, but he decided to head for patrol as a pair.
A work comedy that laughs and is surprised and sometimes tears by unique and attractive police officers, centered on a new police officer Kawai and a former criminal section ace Fuji's uneven pair, is about to begin!
Be present! This is a real (?) Story of a new police in a pod!
© Miko Yasu / Kodansha / Police in a Pod Production Committee