Broadcast today! "Irodori Midori" Episode 1 Synopsis / Preceding cut released! Dedicating votive tablets to a shrine near Tokyo
Broadcast today! "Irodori Midori" Episode 1 Synopsis / Preceding cut released! Dedicating votive tablets to a shrine near Tokyo
January 04, 2022 13:460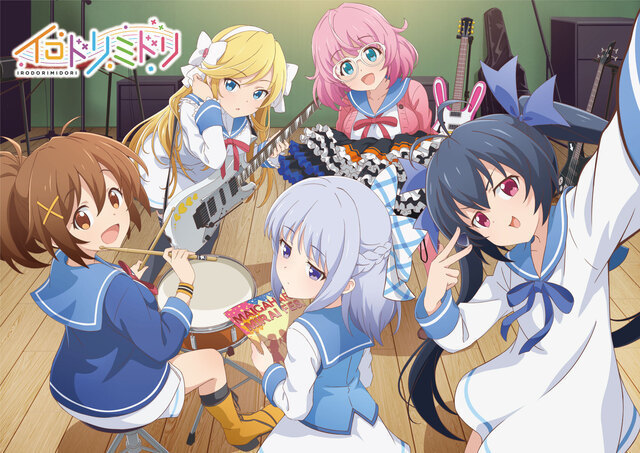 Broadcast today! "Irodori Midori" Episode 1 Synopsis / Preceding cut released! Dedicating votive tablets to a shrine near Tokyo
From the short animation "Irodori Midori" which will start broadcasting on January 4th (Tuesday), the outline and preceding cut of the first episode have arrived. A votive tablet to the shrine was also dedicated as a hit prayer.
This work is a short animation based on the girls band "Irodori Midori" of Sega's music game "CHUNITHM", which is widely deployed in manga videos, music releases, and live performances. It is a daily girls band story set in a high school attached to a music college where the eggs of musicians gather.
The TV animation is directed by Chishun Tanaka ("ODD TAXI" animation director and others), and the animation production is in charge of Akatsuki. In addition, Emi Nitta will play the leading role.
⇒ "Irodori Midori" from Sega's music game has been made into a TV animation! Cast & PV released by Emi Nitta and others!
https://japaneseanime3315.seesaa.net/article/485076000.html?1641282855
Finally, today, January 4, 2022 (Tuesday) at 25:00, TV animation will start broadcasting on TOKYO MX. The synopsis of the first episode and the preceding scene cut have arrived.
[Synopsis & preceding cut]
■ # 1 "Get members!"
"If you can perform great live, you will get an additional special score (it seems)"
Serina who believed in the rumors of such a school festival gathers members one after another. However, all the members who gathered are all unique …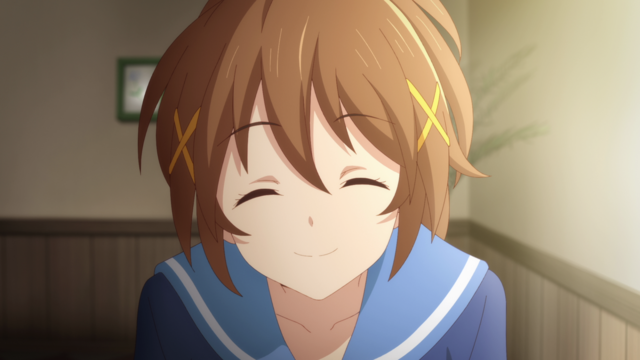 ■ Broadcast start commemorative project "Get a hit prayer!"
Since # 1 will finally be broadcast and distributed, a votive tablet will be dedicated to a shrine in the suburbs of Tokyo on January 4th (Tuesday) to pray for a hit.
The shrine will be announced on official Twitter today, so don't miss it!
Official Twitter "Irodori Midori Newspaper Club": https://twitter.com/irodorimidori5
■ New Year's present planning! Free distribution of smartphone calendars
"Calendar for smartphones" will be distributed free of charge as a New Year's gift project with gratitude to the "Irodori Midori" fans who have supported the work so far and those who will know the work from now on!
There are months when the character's birthday is listed, so let's celebrate together.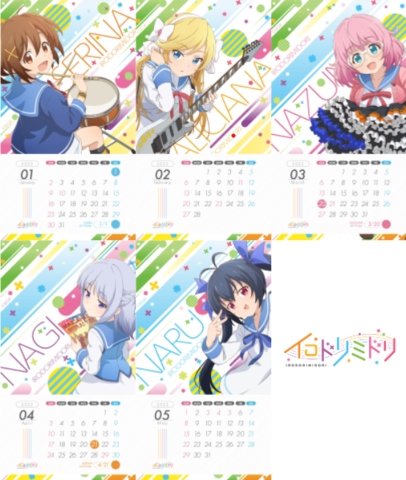 Calendar for smartphones Serina Ver. (January)
Calendar for smartphones Aliciana Ver. (February)
Calendar for smartphones Nazuna Ver. (March)
Calendar for smartphones Nagi Ver. (April)
Smartphone calendar Ver. (May)
[Work information]
■ Short animation "Irodori Midori"

TOKYO MX: Every Tuesday from 25:00 on Tuesday, January 4, 2022
AT-X: Every Thursday from 22:00 on Thursday, January 6, 2022
Niigata Television 21: From Thursday, January 20, 2022, every Thursday from 26:15
Hokuriku Asahi Broadcasting: Every Saturday from Saturday, January 22, 2022 26: 30-

YouTube (simultaneous terrestrial distribution),
Amazon Prime Video, d Anime Store, U-NEXT
16 other sites (planned)

Original: Shichijo Lettuce (IOSYS), Saito Cabbage (SEGA)
Character draft: Hisasi
Planning: CHUNITHM
Director: Chishun Tanaka
Series composition: Chishun Tanaka, Rei Ishikura
Character design: Takeru Sato, Kaori Goto
Art Director: Weismann (St.PILZ)
Color design: Hitomi Ikeda
Cinematographer: Tomoyuki Ishiyama
Edited by: Keisuke Yanagi
Sound Director: Hiroki Nishiyama
Music: D.watt (IOSYS)
Design support: Keita Sato (SEGA)
Animation Producer: Eigetsu
Animation production: Akatsuki
Producers: Jun Koshimizu (SEGA), Yasuhiro Atobe (Front Wing)
Assistant Producers: Yukiko Uemura (SEGA), Ryuji Ishizaka (Front Wing), Reio Kono (Front Wing)
Produced and promoted: SEGA, Front Wing
Production: Irodori Midori Newspaper Club

Emi Nitta (role of Serina Akisaka)
Ayaka Fukuhara (role of Aliciana Ogata)
Ayano Yamamoto (role of Nazuna Tennozu)
Kaoru Sakura (role of Nagi, a small Buddha)
M ・ A ・ O (role of Hakobe)
Irodori Midori Official Twitter "Irodori Midori Newspaper Club"
https://twitter.com/irodorimidori5
Irodori Midori Official YouTube:
https://www.youtube.com/channel/UC4GxUWnRmq0FiBJhBBE3N-A
© SEGA