2022 Winter animation "CUE!" PV & new visual release just before broadcasting! Broadcast starts on January 7th (Friday) at "Animeism" December 24, 2021 18:00
2022 Winter animation "CUE!" PV & new visual release just before broadcasting! Broadcast starts on January 7th (Friday) at "Animeism"
December 24, 2021 18:00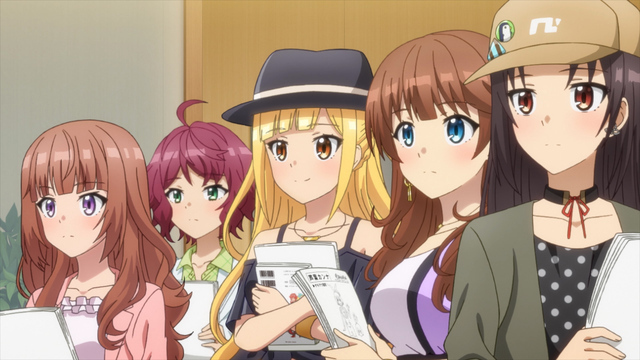 A new key visual and a PV just before the broadcast have been released from the TV animation "CUE!" Which will start broadcasting on January 7, 2022 (Friday) on MBS / TBS and others.
* Episode 1 will be broadcast for 30 minutes (MBS / TBS: Friday night, January 7th, 2: 25 ~)
This work is based on the app game "CUE!" That grows new voice actors. Since its formation in 2019, the members of AiRBLUE, who have been active in live performances and events, will play a leading role and will finally appear in the anime.
⇒ Broadcast in January 2022 on TV anime "CUE!", MBS, TBS, BS-TBS "Animeism"! New key visuals "Flower" and "Bird" released !!
https://japaneseanime3315.seesaa.net/article/484947111.html?1640392913
This new PV depicts the girls taking a step forward as the "voice actors" they dreamed of, while facing forward with various anguish, setbacks, and conflicts.
The key visuals that have been lifted along with the PV are Hina Rokuishi, Yuki Tendo, Miharu Yamine, and Rie Maruyama "Leaders" wearing "Forever Friends" costumes.
In addition,
by Yurina Uchiyama, Ayaka Takamura, Yukari Anzai, and Hina Tachibana who play these four characters will be delivered from 20:00 on January 7, 2022 (Friday). The highlights of the anime and new information will be announced, so don't miss it.
Live broadcast URL: https://youtu.be/pmvdzUq8Q9A
[PV just before broadcasting]
https://youtu.be/1fO5y_z9xw8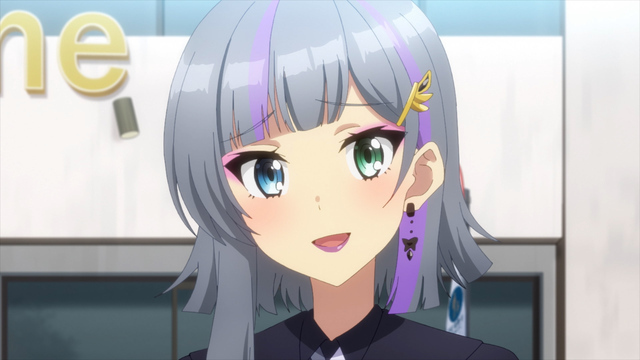 For an introduction to each character, please see the "Team PV" that has been released so far.
TV anime "CUE!" 5th team PV Ver.Flower
https://youtu.be/DdZJ6k1R_AI
TV anime "CUE!" 4th team PV Ver.Bird
https://youtu.be/uNj9iGIciBc
TV anime "CUE!" 3rd team PV Ver.Wind
https://youtu.be/XkdRrYGeznw
TV anime "CUE!" 2nd team PV Ver.Moon
https://youtu.be/A54kpjawEWM
TV animation will start broadcasting on MBS / TBS and others on January 7, 2022 (Friday)! Please note that the first episode will be pushed for 30 minutes.
MBS / TBS: January 7, 2022 (Friday) 2: 25-
■ Latest story 1 week free service
Delivery from 2:55 pm on Friday, January 7, 2022
・ ABEMA https://abema.tv/
・ TVer https://tver.jp/mbs/
・ GYAO! Https://gyao.yahoo.co.jp/special/mbs_catchup/
January 8, 2022 (Sat) 23: 00-delivery
Nico Nico Live Broadcasting https://live.nicovideo.jp/


Work information


■ TV animation "CUE!"

MBS / TBS: Every Friday from January 7, 2022 from 1:55 pm
BS-TBS: Every Friday from January 7, 2022 from 2:30 pm
AT-X: Every Tuesday from 21:00 on January 11, 2022
(Repeat broadcast: Every Thursday 9: 00 ~ / Every Monday 15: 00 ~)
* The first episode will be broadcast by pressing for 30 minutes.
MBS / TBS: January 7, 2022 midnight 2: 25 ~

▼ Unlimited viewing service
January 7, 2022 Night 2:55 ~ Delivery starts!
Bandai Channel, MBS Video Ism, ABEMA, etc.
▼ Pay-as-you-go service
January 7, 2022 Night 2:55 ~ Delivery starts!
Niconico Channel and others
⇒ All distribution services are available on the official website

Original: Liber Entertainment
Character draft: Perilla
Director: Shin Katagai
Series composition: Tatsuhiko Urahata
Character design: Motohiro Taniguchi
Sub-character design: Rie Nishimura
Music: Ryosuke Nakanishi
Music production: Pony Canyon, Updream
Animation production: Yumeta Company x Graphinica
Produced by: CUE! Animation Project

"Starting now-this is our starting line"
"AiRBLUE" is a freshly made voice actor office with no track record or experience. Eggs of voice actors with rich individuality belong to it. They think about what they can do now and run into their dreams in the way they believe!
However, the harsh reality that he faces while having a dream. Anguish, setbacks, conflicts. No matter how much practice you practice, not everyone will pass the audition. How will they face the wall that anyone who wants to be a voice actor will hit?
The story of new voice actors is about to begin.

[Flower]
Haruna Rokuishi: Yurina Uchiyama
Maika Takatori: Nene Hieda
Shiho Kano: Toka Moriya
Honoka Tsukii (Tsukii Honoka): Yuna Ogata
[Bird]
Yuki Tendo: Ayaka Takamura
Chisa Akakawa: Satsuki Miyahara
Eniwa Airi: Mayu Iizuka
Kujo Yuzuha: Manatsu Murakami
[Wind]
Miharu Yamine: Yukari Anzai
Aya Kamuro: Aya Matsuda
Mahoro Miyaji: Ai Yamaguchi
Riko Hinakura: Arisa Tsuruno
[Moon]
Rie Maruyama: Hina Tachibana
Satoshi Utsuki (Satori Utsugi): Ami Komine
Rinne Myojin: Mai Sato
Toomi Mei: Rio Tsuchiya
© CUE! Animation Project