Sega to release new "Sonic Frontiers" next winter! Collaboration with movies and global games one after another
Sega to release new "Sonic Frontiers" next winter! Collaboration with movies and global games one after another
December 10, 2021 18:251


Sega to release new "Sonic Frontiers" next winter! Collaboration with movies and global games one after another
Sega announced that it will release a new game "Sonic Frontier" for PS5 / PS4 / Switch / Xbox Series X | S / Xbox One / PC in the winter of 2022. At the same time, he also talks about future movie and animation development.
Sega's representative character "Sonic the Hedgehog" (hereinafter referred to as "Sonic") is a new work at the event of "The Game Awards 2021" held in Los Angeles on December 10 (local time December 9). It was announced that the game "Sonic Frontier" will be released in the winter of 2022.
This work is a completely new work of the Sonic series, and is scheduled to be released in multiple languages ​​at the same time all over the world.
(For PS5 / PS4 / Switch / Xbox Series X | S / Xbox One / PC)
On the teaser site that opened today, we have released a teaser visual that reminds us of the vast nature and the beginning of an adventure, as well as graphics of various landscapes. The teaser trailer is a mysterious and magnificent field dotted with things like archaeological sites-and a video that shows a huge "something".
Please take a look at a completely new adventure that you have never experienced.
[Teaser trailer]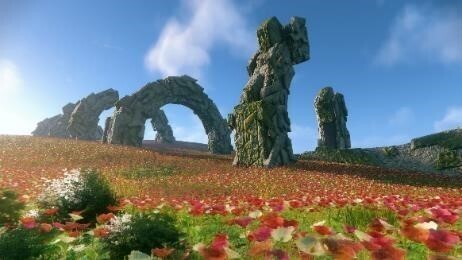 Various developments such as Hollywood movies, animation, collaboration with popular games are planned
Sega has been expanding globally not only in games but also in various media such as movies, anime, music, and merchandising, and has gained fans all over the world.
In the future, we aim to further expand IP by enhancing the game lineup represented by "Sonic Frontiers" and strengthening the media mix development.
In "The Game Awards 2021", the Hollywood movie "Sonic the Hedgehog 2" scheduled to be released worldwide from March 31, 2022 in the summer of 2022 (original title "Sonic the Hedgehog 2") ) New video has also been released.
This work is a sequel to "Sonic the Hedgehog" (original title "Sonic the Hedgehog"), which set the highest box office revenue record in the history of the original game movie in the United States, and Sega participated as a co-producer like the previous work. Marza Animation Planet Co., Ltd., a group company, is in charge of producing CG animation parts.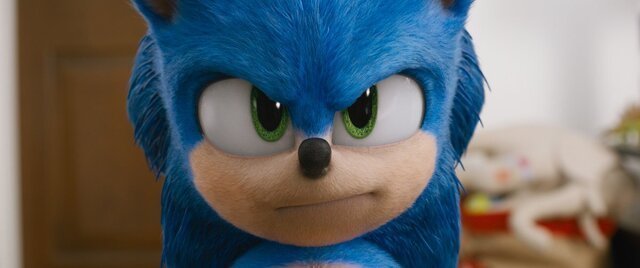 The cast includes Ben Schwartz (role of Sonic * English voice actor), James Marsden (role of Tom), Jim Carrey (role of Doctor Robotonic), as well as the new "Mighty Thor" series and "Wild".・ The appearance of actor Idris Elba (Knuckles the Ekiduna * English voice actor) who is familiar with "Speed ​​/ Super Combo" will also be decided.
As a royal road entertainment movie that can be enjoyed by all generations, it is receiving a great deal of momentum beyond the previous work.
In 2022, he plans to distribute the new large-scale animation series "SONIC PRIME" jointly produced by Sega and WildBrain worldwide on Netflix. With unprecedented scale and high-quality animation, we are working hard.
This year is the 30th anniversary of Sonic! In addition to a virtual live that teamed up with the world-famous artist and producer "Steve Aoki", and a collaboration project with the band "DREAMS COME TRUE" that is loved by generations, it is a world-famous game. We are developing various measures such as unique collaboration with "Minecraft", "Fall Guys" and "Monster Hunter Rise".