Surrounded by "Tenipuri" goods, "Tenipuri" enthusiasts talk about the charm of the "Tenipuri" district tournament.
Surrounded by "Tenipuri" goods, "Tenipuri" enthusiasts talk about the charm of the "Tenipuri" district tournament.
Celebrate the 20th anniversary of the anime "The Prince of Tennis" series with goods!


Column Review 2021.12.17 Fri 14:40 PR





The anime "Prince of Tennis" series celebrated its 20th anniversary on October 10, 2021. An event will be held to commemorate the anniversary year, goods will be released, and next year, the TV series "New Prince of Tennis U-17 WORLD CUP (Under Seventeen World Cup)" will be broadcast for the first time in 10 years. While the "Tenipuri whirlwind" is blowing in various places, goods using illustrations drawn in "Marui no Anime" are on sale!


This time, we will focus on the "District Tournament", and the acrylic figures and can badges of Seigaku and Fudomine characters will appear. From December 17th, a store titled "Anime" The Prince of Tennis "Series 20th Anniversary OIOI POP UP SHOP ~ District Tournament ~" will be on sale at "Shinjuku Marui Annex" for a limited time!
In addition, this time, we will also carry out build-to-order manufacturing by mail order! Even if you can't go to the store, you can definitely get it here. The goods this time are centered on cute goods from Seigaku & Fudomine, and we have a rich lineup of pouches and stoles that you can usually use.
Anime! Anime! Then, we will hold a roundtable discussion to hold a "Tenipuri" talk while looking at such cute goods. In addition to Mr. Suenaga and Mr. Yoshino who once joined the tennis club with a longing for Tenipuri, and Mr. Nanase who was addicted to "Valentine Kiss" by Kuranosuke Shiraishi, he fell in love with Atobe 1 early. 〇 Year writer Yoneda narrowed down to only the "district tournament edition" that was broadcast at the beginning of the 20-year history of "Tenipuri", which could be called the "early early stage". ) And the charm of Fudomine's character.
There are various ages when I was addicted to "swamp"! Looking back on the encounter with "The Prince of Tennis"
–Everyone who was in elementary to junior high school at the same time as the anime "The Prince of Tennis" started. Please tell us about your encounter with "The Prince of Tennis".
Suenaga I entered junior high school at the same time as the anime started, and I joined the tennis club under the influence of "Tenipuri". Since I was in junior high school, I was in the soft tennis club, but it seems that the number of people who joined the club that year was by far the most due to the "Tenipuri" effect. I'm from Yokohama City, Kanagawa Prefecture, but there are quite a lot of members in the soft tennis club at other schools in the city. I even felt that it was the time when I had the most copies in the past.
Nanase It's a royal road to long for "Weekly Shonen Jump" sports manga such as "Captain Tsubasa" and "Slam Dunk".
Suenaga The special techniques that appeared before the "District Tournament" were twist serve, split step, and other techniques that I thought I could do myself. I've been practicing with my friends all the time (laughs).
Yoneda: "Tenipuri" started when I was in junior high school, but in reality, my hometown is in an area where TV TOKYO is not shown … so I completely missed the "early days" and entered high school so that I could spend my money freely. After that, I was addicted to watching a video on TSUTAYA. Since that day, I have been paying taxes to the Kingdom of Atobe (Kingdom).


Looking back on those days, I searched for goods. Fun time……
Nanase I didn't watch it in real time either, so I entered from the character song. Of course, I knew it existed, but I started to follow the story from the beginning when I started listening to the cover of "Valentine Kiss" in the order of history. I'm addicted to listening to Kuranosuke Shiraishi ver. … I've been listening to Atobe-sama's "Charm point is crying bokuro" all the time.
Suenaga "Valentine Kiss" is amazing, isn't it? Atobe-sama's popularity is also amazing … I was watching anime at that time, and I never thought that it would be such a popular work for women.
Yoneda Certainly, sports have the image of being addicted to boys.
Nanase How did the female tennis player look like when the broadcast started?
I feel that Suenaga boys were more enthusiastic about practicing techniques. I don't think there was an impression that girls were as excited as they are now.
Yoshino: But compared to other spokon works, I got the impression that the design is extremely stylish and cool. The spokon work had a more masculine impression. "The Prince of Tennis" has a lot of slender and beautiful characters, so I can't think of it as a junior high school student …
Yoneda: Most characters now have looks and power that you wouldn't think of as a junior high school student.
Nanase I think this "district tournament" was probably the first time, but after each tournament, the sushi restaurant at Taka-san's house launches it. At that time, when Taka's father recommended alcohol to his adviser's teacher and refused, he recommended to Director Tezuka, "Then, teacher …" (laughs). It was the acupoint that he calmly returned, "No, I'm Tezuka, the director."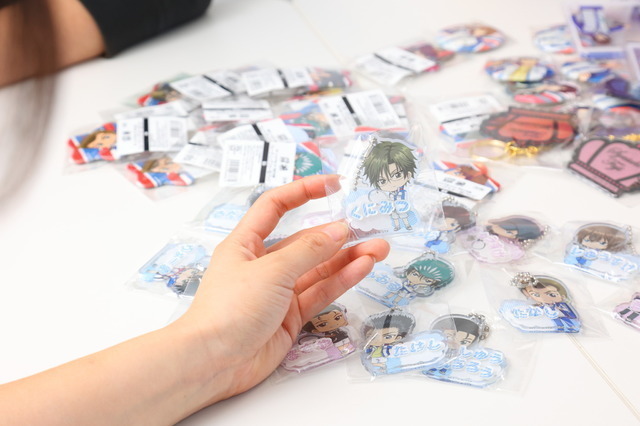 What is your favorite character, your favorite character …
――Please tell us your favorite character, limited to the "District Tournament".
Yoneda: When I came to Tokyo, my friends who liked "Tenipuri" increased, and I started to borrow a DVD of "Tenimyu" and go to see performances together, but that triggered me to like Fudomine. I did. It's completely ahead of the actor, but Akira Kamio. The light steps are also attractive, and the appearance of being in love with Kippei Tachibana's younger sister, Kyou, is also cute!


Nanase By the way, Mamoru Miyano is the first iron of Fudomine, isn't it?
Yoneda "Tenimyu" has many popular voice actors such as Mr. Miyano, Mr. Toshiki Masuda, Mr. Kensho Ono, and Mr. KENN, so even if you are an anime fan who has not touched "Tenimyu" yet. You can enjoy it.
I think Yoshino Fudomine is cool from the perspective of a man. The story of Fudomine is basically the shape of the royal spokon that boys have seen so far. There are various things in the club, and a man who builds a new pillar comes in, regains club activities from bad seniors, and fights for the national tournament … As a man, I still have a longing for Kippei Tachibana.
Suenaga In terms of coolness, wasn't Ryoma really cool? Basically everything is cool. You don't think your left hand is your dominant hand! I imitated ~ I practiced hitting on the left ~.
Yoneda: "It's still a long way off, isn't it?"
I used Suenaga … maybe (laughs)
Nanase I think that the "district tournament" is divided into two axes, the first part and the second part, but the first half is a time that completely appeals to Ryoma's coolness. At the opening of most anime, various characters will appear to give a hint of future development.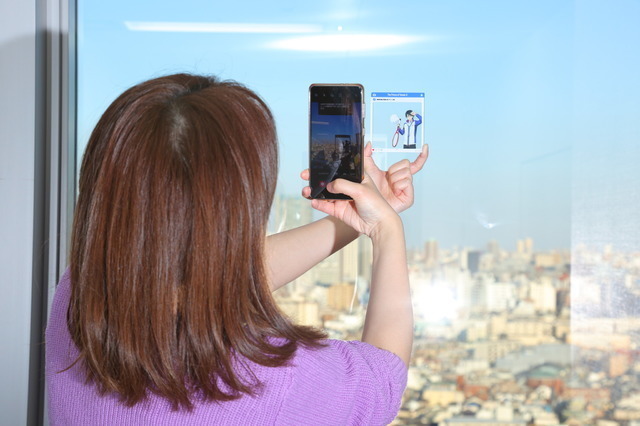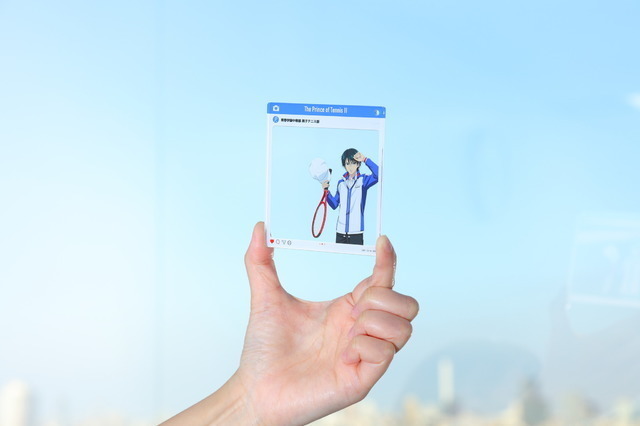 While talking about that, I started taking pictures with Ryoma's "SNS-style acrylic key chain".
Yoshino: At this time, the game "The Prince of Tennis" was also released on Sony PlayStation. Anyway, Tezuka was strong and I fell in love with it after using it for a long time. All the balls you hit will be returned.
Nanase Tezuka Zone!
Yoshino Yes (laughs). Tezuka has never fought in the "District Tournament", right? Although it never showed the appearance of playing, it had a setting of "never lost", and it was drawn as a strong character anyway.
Speaking of Yoneda Kaido, one of the highlights of the "District Tournament" is the battle between Kaido and Kamio. Amazing techniques appeared one after another, and I was excited to say, "It's finally becoming a'Tenipuri'like battle!" (Laughs).
Suenaga It's the first match to use "Boomerang Snake"!


Nanase I also thought, "The Prince of Tennis has begun!" When the "Wave Ball" came out in the Fudomine Battle. Mr. Ishida and Mr. Taka perform many forbidden techniques that hurt their bodies for the team. That development was also a highlight.
Yoshino: Wasn't this the first time you were injured and abstained from "The Prince of Tennis"? "Chuunibyo" was struck by the appearance of taking his life and protecting his friends.
Yoneda If you read only this sentence, no one would think that it was a junior high school tennis match …
At the hospital where Taka-san, who abstained from Nanase, went to the hospital, the teacher said, "There is a hole in the gut !?" I thought it was a line that symbolized the future of Tennis (laughs).
From those who want to appeal to those who want to use it casually … Full of cute goods
――From here, let's actually see the goods and talk about your impressions. You can enjoy "The Prince of Tennis" in various situations, from the rugged fan goods to the fashionable goods that can be used casually.
Nanase's main product is the "Lame Acrylic Figure", which has a cute glittering glitter. There are other goods that use similar illustrations, such as "Trading Can Badges (with Random Holo)" and "Trading SNS Style Acrylic Key Chains".
The lame of the Yoneda figure is cute! The Prince of Tennis has many tall characters, so it's easy to see the difference in height side by side. I want to display them side by side.


Suenaga Can Badge also has an SD character illustration ver.
Yoshino The doubles are also the highlight of the "District Tournament", such as the pair of Fuji-senpai and Taka-san that I mentioned earlier. It would be nice to have your favorite doubles set for the SD character can badge.
There are also "Trading Name Plate Keychains" and "Trading Acrylic Stands" that use Nanase SD character illustrations.
Yoneda The pedestal is also in team color, and when this happens, everyone wants to have it.
It seems that the Nanase name plate has been well received by fans even before it was released.


Yoneda It's so cute! The nameplate is now a must-have item for "pushing". If there is such a cute SD character there, I will definitely buy it.
Nanase There is another item with a name, which is the "crown bag charm".


Yoneda This is not a character, but a pattern with a character as a motif. Ryoma is Carpin, Fuji is a cactus, Taka is sushi … Tezuka is … glasses! ??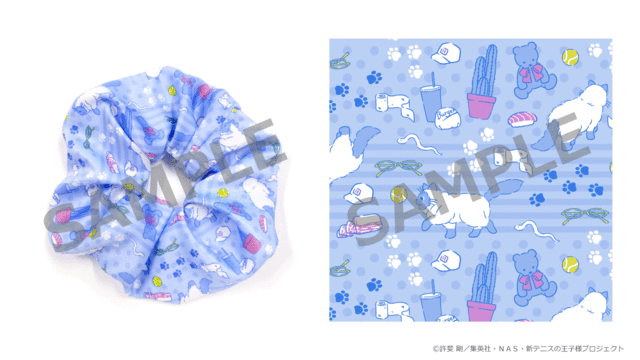 Yoshino: Inui here seems to have a "bandage" as a motif. Look at the designs of "Volume Scrunchie" and "Etiquette Pouch".
Suenaga This wasn't toilet paper (laughs). Whose motif is this meat?
Nanase meat … Yakiniku … Yakiniku magistrate! This is Oishi (laughs)!
Yoneda This motif guessing quiz will definitely get excited with friends who are fans of "The Prince of Tennis" (laughs). Also, my friends and I are already in a good year, so this kind of casual design is easy to use and very nice. It's my birthday soon, so maybe I'll give it as a present.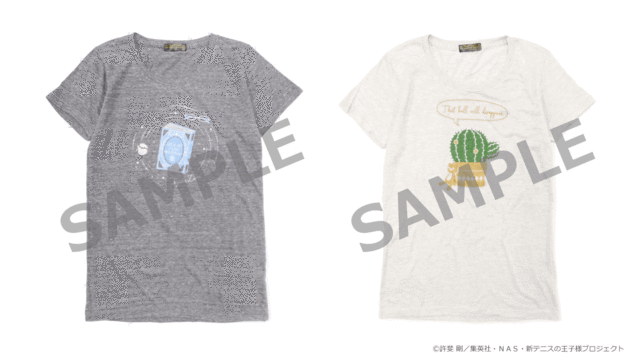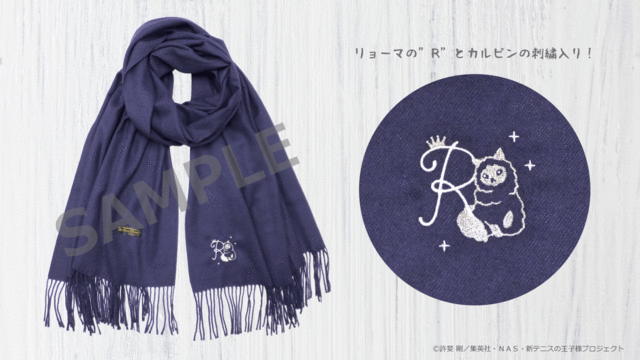 If you're a fan of Nanase Tezuka or Fuji, the T-shirts are also very cute.
Yoneda That's true. When it comes to stalls, the design is likely to be found in luxury brands.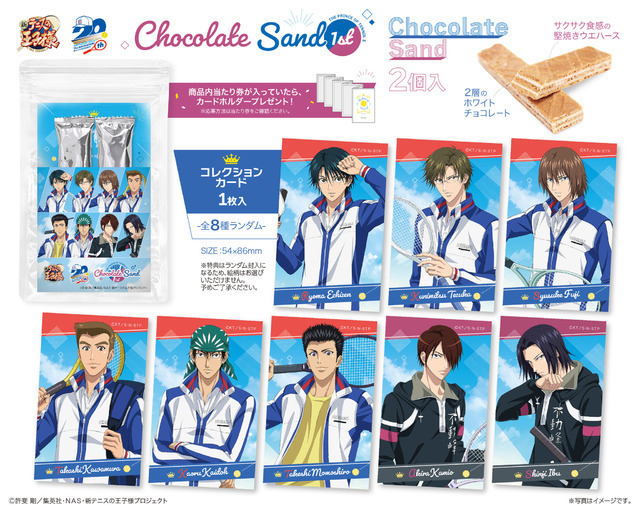 Nanase In addition, "Canned Ramune" with sweets, "New Prince of Tennis Sweets Set-District Tournament-", "New Prince of Tennis White Chocolate Sandwich-District Tournament-", etc. will be released. I'm sorry.
Yoneda Everything is good …! Besides, December 24th is not Christmas Eve … but our Ryoma's birthday. It seems that it can also be used to decorate the altar of Ryoma's "Birthday Festival" with goods!


Commemorative photo of Ryoma's goods side by side
It's the 20th anniversary year of "The Prince of Tennis"! I want to celebrate together with cute goods!
◆◆◆
This round-table discussion was lively with the story of new goods while soaking in the nostalgia of the "district tournament". Why don't you look back on the trajectory with the goods to celebrate the 20th anniversary of "The Prince of Tennis"?


The goods introduced this time will be on sale for a limited time at Shinjuku Marui Annex from December 17th. If you purchase at the store, you can participate in a lottery where you can win cushions and coasters, and you will also get a purchase privilege (* Amount is set). It is until December 26th (Sun), so if you want it, please go to the store! For those who say, "It's hard to meet the schedule …", the anime mail order Marui No Anime Online is available on order, so be sure to check it out.
Also, in "Marui Anime", you can make a credit card designed by "The New Prince of Tennis". There are three types of designs, one with the "school mark" featuring the school emblem that appears in the work, and two with the chibi character design. As an enrollment privilege, in addition to a replica card with the same pattern as the card, you will receive a towel handkerchief with an original design.


Of course, membership and annual membership fees are free. In addition, if you join from the web, you will also get a 10% discount on Marui Marui mail order and Modi Epos Card usage for one month. * A 2,000 yen coupon will be given for enrollment at the store.
In addition, for the upcoming "Prince of Tennis" series 20th Anniversary OIOI POP UP SHOP ~ Metropolitan Tournament ~ ", those who purchase the target product online for 3,000 yen or more including tax. We are planning to carry out a campaign where original goods will be presented by lottery! If you are a new member of Epos Card during the period, the winning probability will be tripled.
Original goods are rare items that can only be obtained here! Why don't you take this opportunity to consider joining Epos Card?
Let's celebrate the memorable 20th anniversary by dyeing the goods and cards around us with "The Prince of Tennis"!
(C) Takeshi Konomi / Shueisha / NAS / New Prince of Tennis Project