[Tokyo Game Show 2021] Featured work trial reports such as "Shin Megami Tensei V", "Power Prokun", "Yu-Gi-Oh!", "KOF", "Zero", and "Megaton Musashi"!
[Tokyo Game Show 2021] Featured work trial reports such as "Shin Megami Tensei V", "Power Prokun", "Yu-Gi-Oh!", "KOF", "Zero", and "Megaton Musashi"!
October 06, 2021 16:280


Due to the influence of the new coronavirus, September 30th and October 1st will be open to the press and influencers at Makuhari Messe, and will be open to the public online on October 2nd and 3rd. "Tokyo Game Show 2021" has an irregular holding format. We will play report on the featured works of each manufacturer to see what kind of games were appealing at this event.
"Shin Megami Tensei V" (Atlas)


The latest work in the Atlas signboard series that both self and others recognize. Excluding the remake version and the app game for smartphones, the completely new work will be released on November 11th for the first time in about 5 years.


The map at the time of the trial play has an atmosphere like a ruin, and you can dash at the push of a button, so it seems that you can move very quickly. This work uses a symbol encounter, making it easier to understand the appearance pattern of enemies than a random encounter.
According to the booth staff, if you take the back of the enemy symbol, you can take the first strike in battle. Also, when you press a button on the map, the main character swings a light sword. Not only is this effective for destructible objects on the map, but even if the enemy notices and attacks you, you can force the first strike by hitting the symbol with a sword at the right time and starting the battle. It is a system that can be taken.


The battle will take place in the familiar "Press Turn Battle" series. This is a system that allows you to take advantage of the battle by exploiting the weaknesses of your opponent and increasing the number of actions. Therefore, the battle can be advanced advantageously. In the same series, it is important to take the first strike, but this time you can take the first strike by the encounter method with the symbol encounter, so you can turn around from behind or catch the enemy well, etc. Also needs attention.
The battle graphic is Nintendo Switch, so the beautiful graphic of the character is eye-catching. In addition, we are particular about camera work when using skills, and it will entertain the production in the minimum time that does not interfere with the play.


As a new element from this work, there is something called "Magatsuhi skill". This allows you to use special skills by consuming the "Magatsuhi Gauge" that accumulates due to actions during the battle, and in addition to those that can do great damage, there are various types such as recovery and auxiliary systems. ..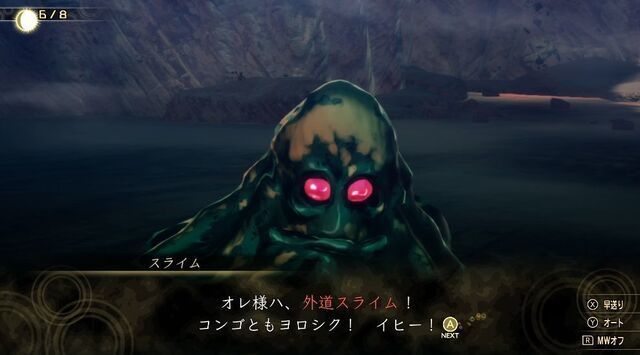 Of course, there is also the series' annual "devil conversation", and by negotiating with the other party during the battle, hopefully you can make it a "middle devil" and join your party. In addition, if the negotiations break down and you are in a bad mood, the battle may be at a disadvantage.
The release date of the new work "Shin Megami Tensei V" for the first time in 5 years is November 11. I want you to play even if you are not a fan.

Shin Megami Tensei V
Manufacturer: Atlas
Release date: Thursday, November 11, 2021
CERO: C
Price: 9,878 yen (tax included)
Genre: RPG
Platform: Switch
© ATLUS © SEGA All rights reserved.
"Power Pro Kun Pocket R" (KONAMI)


This work, scheduled to be released on November 25, 2021, is a game "Power Pro Kun Pocket" that is an independent game of "Success", which is the original player training mode of the "Powerful Pro Baseball" (Power Pro) series, which is also one of Konami's signature titles. (Power Poke) will be the title revived with Nintendo Switch.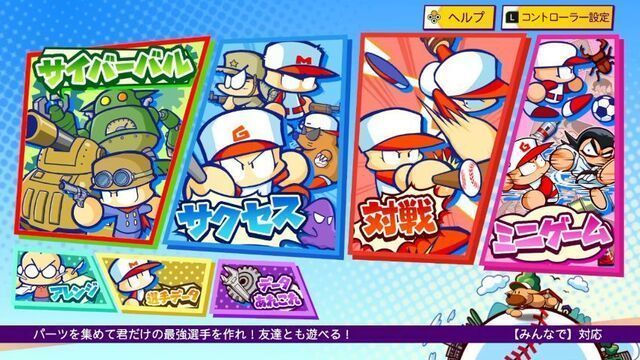 The "Power Poke" series, which had been developed up to the "Power Pro Kun Pocket 14" released in 2011, is attractive as a replay element as a baseball training game and a stage setting that is far from baseball. The glue is still alive in this "R", and in a tank game called "Cyberbal", it is equipped with a new training mode that defeats enemies and collects parts necessary for training players.


Although this mode is a training game, it supports simultaneous play by up to four players, and also has the elements of a party game. There is also a bonus that raises the status after clearing the stages, but the selection criteria for each stage are completely random, and in addition to simple results such as the number of enemy defeats and the number of target destruction, damage received from enemies etc. Negative factors of may also be evaluated.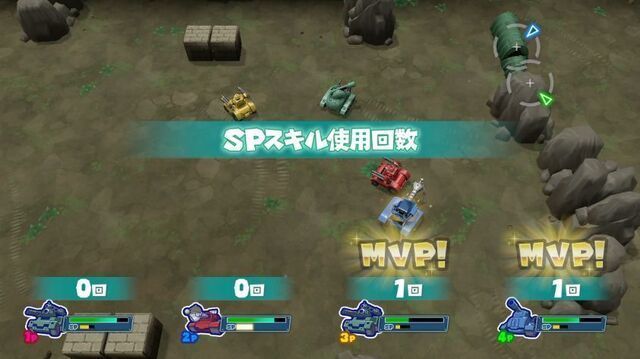 In addition to the popular scenarios of "Goku Aku High School" and "Drill Mogler's", which are the main successes, in addition to the popular scenarios of "War", if you are a Power Poke fan, you can find the name of the scenario that you can prepare by just checking the wording.
It once appeared as a back success of "Power Pro Kun Pocket 2", and it seems that the unreasonable difficulty level that "the probability of surviving 200 weeks is 1-2%" in the strategy guide at that time seems to be alive and well, and I am explaining the game. The person in charge replied happily, "This time too, there are no baseball elements, and we will have you survive the battlefield for a month." In addition, since live play video posting on video sites etc. is also allowed, not only can you enjoy yourself, but also a popular video distributor in the game live etc., screaming sadly at too unreasonable difficulty Fans can expect it because it seems to be worshiping.

Power Pro Kun Pocket R
Release date: Thursday, November 25, 2021
Manufacturer: KONAMI
Genre: Baseball Variety
Price: 5,995 yen (tax included)
CERO: B
Platform Nintendo Switch
© 2021 Konami Digital Entertainment
Yu-Gi-Oh! Master Duel (KONAMI)


This work, which is scheduled to be released this winter, is software that allows you to play the famous trading card game "Yu-Gi-Oh! OCG" digitally.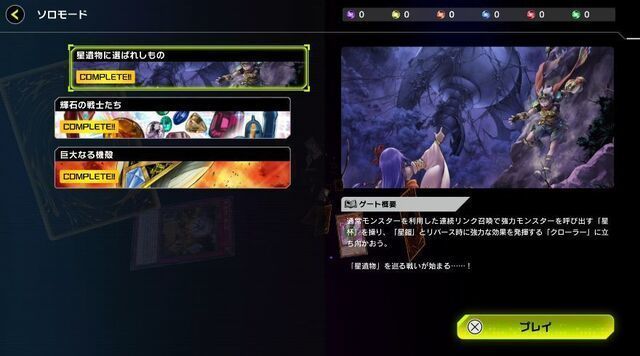 Although it is a battle card battle, it is equipped with a "solo mode", which is a system that is friendly to beginners and return players, such as those who play the Yu-Gi-Oh series for the first time and those who have played before but want to play again after a long time. It has become. In the trial play, we were able to confirm three types of stories, "the one chosen as a holy relic," "the warriors of pyroxene," and "the giant shell," but it is said that more will be added at the time of release.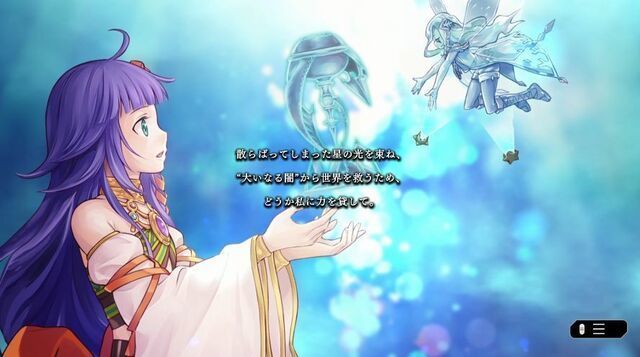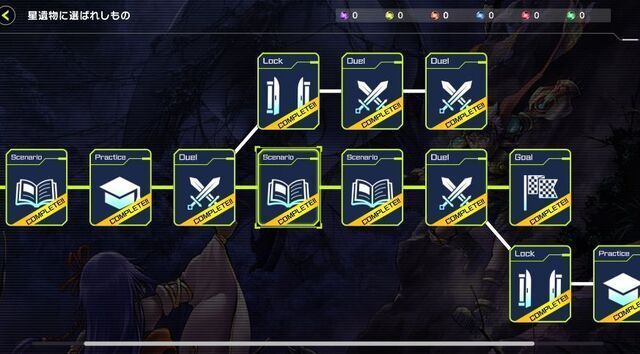 In the trial play, I played "Chosen as a Holy Relic", but as I read through the scenario, a duel (card battle) with Turial and the CPU was sandwiched between them. As you progress through the game, you can learn basic tactics to advance the duel, such as explanations of magic / trap cards, fusion summons, advance summons, etc., from basic knowledge of duels such as card names and attributes, offensive power and defensive power. Let's go.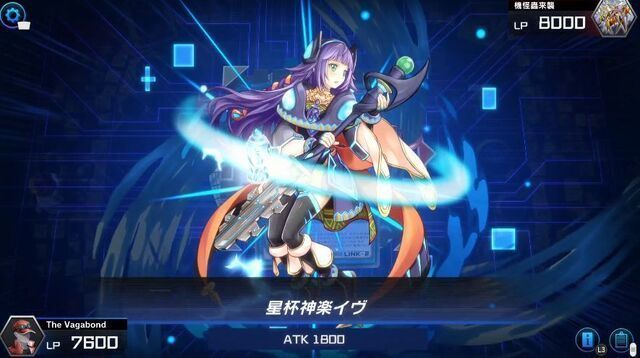 Yugioh Master Duel
Manufacturer: KONAMI
Release date: Scheduled for this winter
CERO: Under review
Platform: Mobile version: App Store / Google Play
PS5, PS4, Xbox Series X, Xbox Series S, Xbox One, Switch, Steam
(Download version for all models only)
Genre: Competitive card game
Ⓒ Studio Dice / Shueisha / TV Tokyo / KONAMI
ⓒKonami Digital Entertainment
The King of Fighters XV(SNK)


In the new work of SNK's signboard title "King of Fighters" series scheduled to be released on February 17, 2022, the new playable character Isla was playable.
Isla is a rival of Shun'ei, who appeared as the main character in the previous work "XIV", but compared to Shun'ei, who was an all-rounder with a good balance between long-range attacks and short-range attacks, Isla is a maneuver change and diagonal in the air. There are also projectiles that take the trajectory of Shun'ei, and it is said that it has the performance as an irregular and tricky character.


In addition, Ash Crimson, who was the main character from "KOF 2003" to "KOF XIII", is scheduled to appear for the first time in a long time.
The King of Fighters XV
Manufacturer: SNK
Release date: Thursday, February 17, 2022
CERO: C
Platform: PS5, PS4 (package version, download version)
Xbox Series X | S, Windows 10, Steam, Epic Games Store (download version only)
(C) SNK CORPORATION ALL RIGHTS RESERVED.
"Zero-Fatal Frame: Maiden of Wetness-" (Koei Tecmo Games)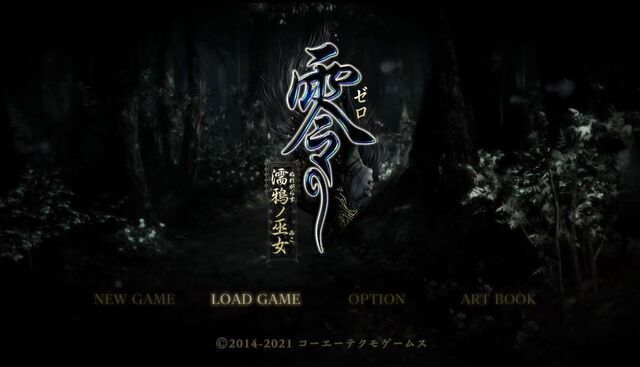 Scheduled to be released on October 28, 2021, this work is a remastered version of the software of the same name for Wii U released in September 2014.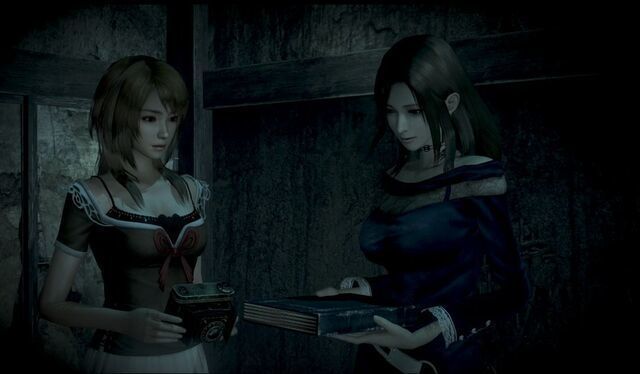 In addition to improving the realism of a horror game by improving the image quality, new elements from the remastered version have been added, such as "Photo Mode" where you can enjoy shooting with new costumes, characters and spirits placed and poses specified. ing.
Zero-Fatal Frame: Maiden of Wetness-
Manufacturer: Koei Tecmo Games
Release date: Thursday, October 28
Supported platforms: PS5, PS4, Nintendo Switch, Xbox Series X, Xbox One, Steam
Genre: Japanese-style horror adventure
Price: Regular version: 5,280 yen each (tax included) Download version: 5,280 yen each (tax included)
CERO: D
© 2014-2021 Nintendo / Koei Tecmo Games
© 2014-2021 Koei Tecmo Games
Megaton Musashi (Level Five)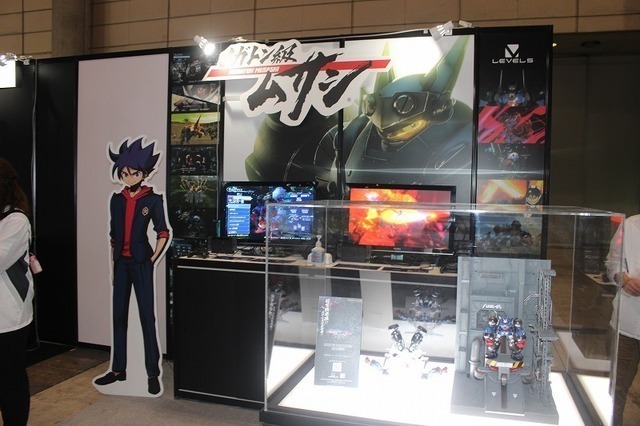 This work is released as a new media mix content by Level-5, known for "Yokai Watch" and "Inazuma Eleven". Prior to the game release on November 11, 2021, terrestrial animation broadcasting with the same title started on October 1, 2021.
Level-5 alone will be a robot-type game since "Little Battlers Experience", but this time it seems that it is supposed to be a work that can be enjoyed not only by children but also by a wide range of generations.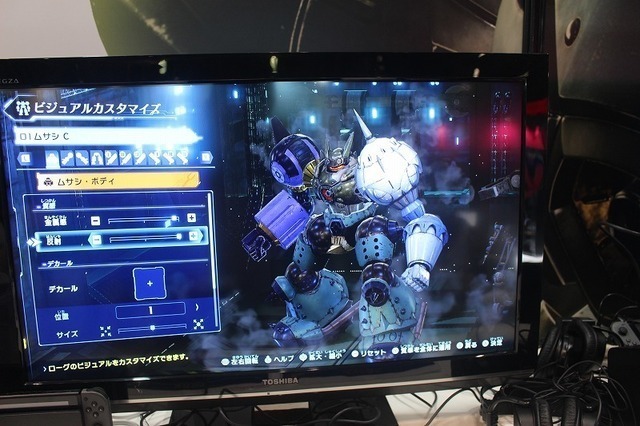 Musashi, which is the aircraft to be used, is characterized by a profound form, and you can play the game while enjoying the assembly, such as replacing parts such as arms and legs, and equipping 3 types of weapons for close range and long range. That is, the important element as a robo game is firmly held.
Megaton Musashi
Manufacturer: Level Five
Release date: Thursday, November 11, 2021
Supported platforms: PS4, Switch
Genre: RPG
Price: 6,974 yen (tax included)
CERO:B
©LEVEL-5 Inc.