Moomin reopens "Moomin Valley Park" with a lighting ceremony
News Tuesday, December 14, 2021 12:00
Moomin reopens "Moomin Valley Park" with a lighting ceremony


Reopened from 10th tomorrow
"Moominvalley Park" in Hanno City, Saitama Prefecture, was reopened on December 10th with the theme of "Well-being" (keeping your mind and body comfortable). A press preview was held on the 9th, the day before, and Moomin and others held the first lighting ceremony for the park.
At the lighting ceremony, the Moominvalley friends gathered. Moomin, who was about to reopen the next day, nodded loudly when asked by the moderator, "I'm looking forward to it!" When the illuminations turned on, Moomintroll and Snork's grandfather used their whole body to express their joy.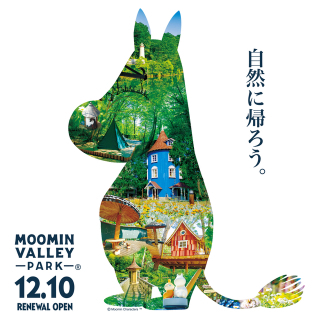 Robert Hurst, president of Moomin Monogatari Co., Ltd., which runs the park, said, "Moomin is not only cute, but also has a philosophical aspect. I want everyone to know more about Moomin and enjoy it." Hot appeal. As a point of renewal, a space for breastfeeding and changing diapers has been newly established, and dogs can enter except for some facilities. In addition, the popular "Dance Dance with Moomin", a library cafe with books related to Moomin (including domestic and foreign books) and books related to Scandinavia, will be reborn.
For movies, movies.com