Let's make Minori's "Mermaid Story" into a play! Episode 40 Preceding Cut
›News› Anime› Articles
Let's make Minori's "Mermaid Story" into a play! Episode 40 Preceding Cut
TV anime "Tropical-Rouge! From "Pretty Cure", the synopsis / preceding scene cut of the 40th episode "Spinning! Minori's New Story (Story)!" Broadcast on December 12 (Sun) has been released.
News 2021.12.11 Sat 12:15





TV anime "Tropical-Rouge! From "Pretty Cure", the synopsis / preceding scene cut of the 40th episode "Spinning! Minori's New Story (Story)!" Broadcast on December 12 (Sun) has been released.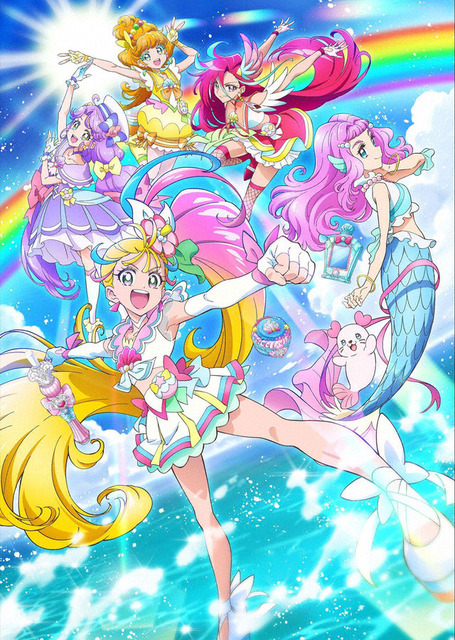 "Tropical-Rouge! "Pretty Cure" is the 18th installment in the series, the latest work that has been on air since February 28, 2021.
Manatsu Natsuumi, a first-year junior high school student who was born and raised on a small island and attends an urban junior high school from spring, met Laura, a mermaid girl who came to the ground in search of a "legendary warrior Pretty Cure" on the day she moved. It's a story that starts from.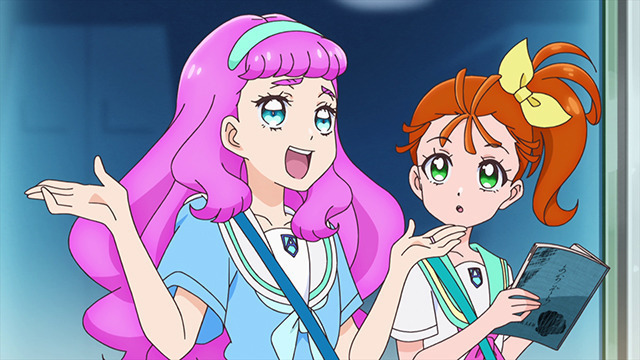 Episode 40 "Spinning! Minori's New Story!"
The title of episode 40 is "Spin! Minori's New Story!".
As the preparations for the "Tropica Graduation Festival", a group that sends third graders together with club activities, are underway, the Tropical Club decides to play a play. Therefore, Manatsu proposes to use the script of "Mermaid Story" written by Minori, but Minori hesitates because there is something wrong with the work.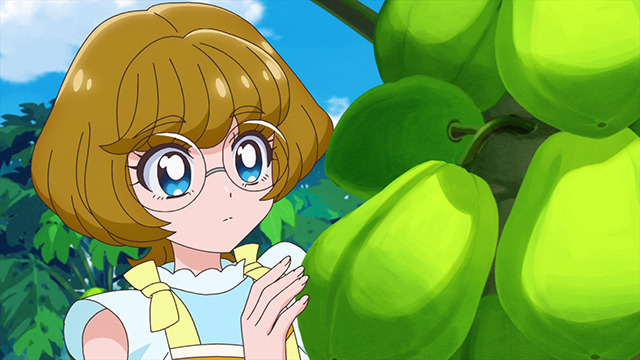 Episode 40 "Spinning! Minori's New Story!"
Recommended by Laura, Minori begins to rewrite, but does not go any further. So, let's go find the "legendary papaya" that appears in the story! Inviting Tominori, everyone in the Tropical Club can visit the papaya farm.
There, Minori is asked by Manatsu, "What kind of papaya is the legendary papaya?", But in reality, Minori is …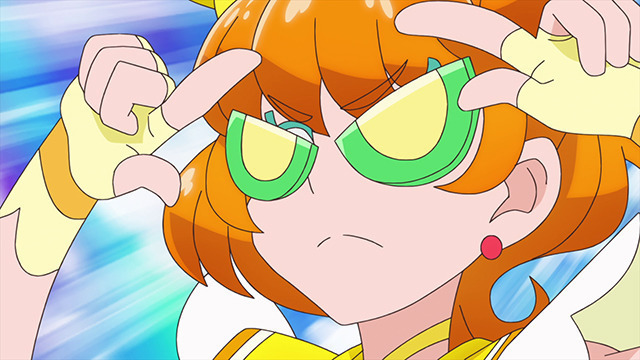 Episode 40 "Spinning! Minori's New Story!"
"Tropical-Rouge! "Pretty Cure" episode 40 "Spinning! Minori's New Story (Story)!" Will begin broadcasting on the ABC TV / TV Asahi series from 8:30 on December 12.
TV anime "Tropical-Rouge! Precure "
Broadcasting every Sunday from 8:30 am on ABC TV / TV Asahi series
【cast】
Cure Summer / Manatsu Natsuumi: Fairouz Ai
Cure Coral / Sango Suzumura: Yumiri Hanamori
Cure Papaya / Minori Ichinose: Yui Ishikawa
Cure Flamingo / Asuka Takizawa: Asami Seto
Laura: Rina Hidaka
Kururun: Aimi Tanaka
【staff】
Series Director: Yutaka Tsuchida
Series composition: Masahiro Yokotani
Character design: Yukiko Nakatani
Art design: Miki Imai
Color design: Kumiko Yanagisawa
Music: Shiho Terada
(C) ABC-A / Toei Animation