[2021] Where do you use the winter bonus? 10 Recommended Game Titles Released This Year!
[2021] Where do you use the winter bonus? 10 Recommended Game Titles Released This Year!
December 07, 2021 19:200
Xbox Series X / SSwitchPS4PS5 Planning Article Recommended Game
Nowadays, people are calling for refraining from going out due to the spread of the new coronavirus. Sales of games are increasing, probably because they want to enjoy their life in the nest. In the current situation where the number of infected people goes down, it is unpredictable, and many people will spend most of the end of the year at home. Therefore, in line with this time when winter bonuses are also included, in this article, we have selected 10 recommended titles suitable for using bonuses from the game titles released by November 2021. Please use it as a reference when choosing a game this winter.
冬ボーナスで買って欲しいゲーム10選!
バイオハザード ヴィレッジ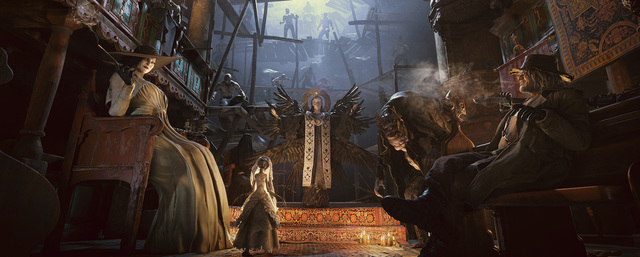 (C)CAPCOM CO., LTD. 2021 ALL RIGHTS RESERVED.
Compatible models: PS5 / PS4 / Xbox Series X / Xbox One / Steam
Release date: 2021/5/8
Genre: Survival Horror
Price: 8,789 yen (tax included)
Manufacturer: Capcom
The latest work in the "Resident Evil" series, which is synonymous with survival horror. As of October 28, 2021, sales including the download version exceeded 5 million. One of the representative works of 2021, such as nominations and awards at various game awards. The story is set a few years after the previous work, "Resident Evil 7 Biohazard," and depicts Ethan Winters, the main character fighting to regain his stolen daughter. While the playability has evolved and the frontage has been expanded, the horror elements of the previous work "Biohazard 7", which can be said to be the "most scary", are still alive. The story of the villains who have a strong habit of manipulating supernatural powers = four aristocrats, and parents and children centered on Ethan and Rose also became a hot topic.
PS5 version
Monster Hunter Rise
(C)CAPCOM CO., LTD. 2021 ALL RIGHTS RESERVED.
Compatible models: Nintendo Switch, Steam
Release date: Nintendo Switch version 2021/3/26, Steam version 2022/1/13 will be released
Genre: Hunting action
Price: 5,990 yen (tax included)
* The Nintendo Switch package version will be sold at this suggested retail price from the Best Price version scheduled to be released on December 16th.
Manufacturer: Capcom
The latest in the popular hunting action "Monster Hunter" series. Set in "Kamura no Sato" surrounded by abundant nature, players aim for the top as a hunter and confront the mysterious disaster "Hyakuryu Yakou" that attacks the village in unison with their friends. With the addition of a new element called "Kakerimushi", it is possible to move to high places or places without roads that normally cannot be reached. In addition to running on the wall, you will be able to develop special techniques prepared for each weapon type, and you can enjoy a new experience of hunting where you can fly freely. The Nintendo Switch version is also characterized by the fact that quests are being delivered continuously even now, more than half a year after its release. Also, the Steam version is about to be released on January 13, 2022.
In September of this year, "Monster Hunter Rise: Sunbreak", which is a super-large expansion content of this work, was announced, and the appearance of the main monster, Ginryu "Mel Zena", was also unveiled. The work is scheduled to be released in the summer of 2022.