"YuYu Hakusho" live-action drama version, exclusively distributed worldwide on Netflix in December 2023
News Friday, November 12, 2021 19:30
"YuYu Hakusho" live-action drama version, exclusively distributed worldwide on Netflix in December 2023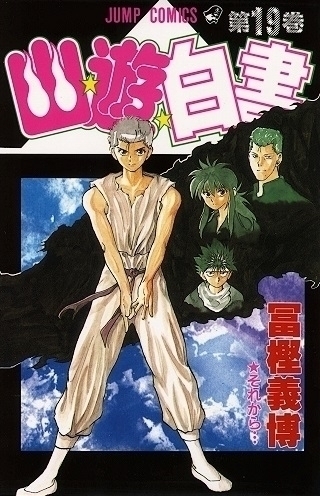 Netflix series "YuYu Hakusho" December 2023 Exclusive distribution worldwide
It was revealed that "YuYu Hakusho", which is a live-action drama of the blockbuster manga by Yoshihiro Togashi as a Netflix original series, will be exclusively distributed worldwide in December 2023.
The legendary blockbuster manga "YuYu Hakusho" serialized in Weekly Shonen Jump (Shueisha) for four years from 1990. The serialization started with a shocking development that the hero died in the first episode. It has gained popularity regardless of gender, and even now, a quarter of a century after the end of the series, it has been handed down as a masterpiece among fans.
One day, Yusuke Urameshi, a high school student who spends his days in a fight, dies in an accident while hiding his young child. However, Yusuke, who became a spiritual body, had an unexpected destination for heaven and hell because it was unexpected that the bad Yusuke would die of "good deeds" from a woman named Botan who claims to be a spiritual guide. You are told the shocking fact that there is no such thing. He challenges the trials to revive, and as a spirit world detective, he is involved in a magnificent mystery set in the human world, the demon world, and the spirit world.
Executive Producer. Kazutaka Sakamoto, Vice President, Content Acquisition Division, Netflix. Produced by Akira Morii ("The Sun Does Not Move", "Little Love Song", "BRAVE HEARTS Umizaru", "Assassination Classroom", "MOZU the Movie"), and the production is "ROBOT". There is.
For movies, movies.com