Minako Kotobuki's Another Wonderland in the UK 20th
https://japaneseanime3315.seesaa.net/Minako Kotobuki experiences an impressive "parting" in the UK What she gained from living in the UK for a year and a half [Another Wonderland in the UK 20th]
"Another Wonderland in the UK" is a series of interviews in which Minako Kotobuki, a voice actor currently living in the UK, tells her life in the UK in her own words.
interview
2021.11.30 Tue 18:30 Featured Articles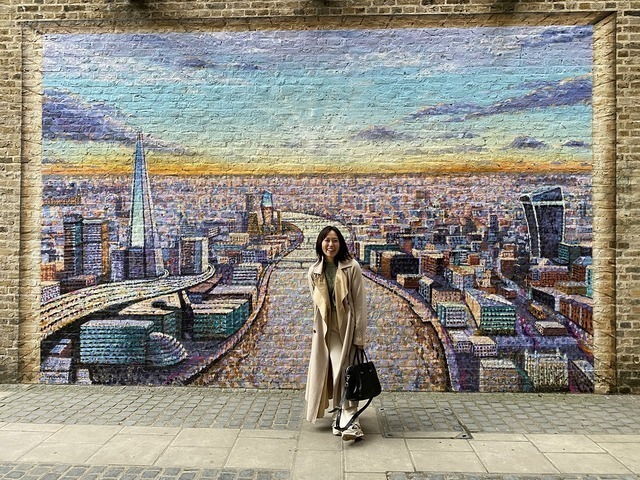 •
Minako Kotobuki's Another Wonderland in UK Special Edition
• Minako Kotobuki, the last spurt of life in England! What I left behind by the time I returned to Japan was … [Minako Kotobuki's Another Wonderland in the UK 19th]
Send a message to the editorial department
"Another Wonderland in the UK" is a series of interviews in which Minako Kotobuki, a voice actor who has lived in the UK for a year and a half, tells in her words what kind of daily life she was living in the UK.
Last time it was the final episode of the British edition. Her work in France was decided and she went to the theater every day saying "Last spurt!" And looked back on how she was sad to say goodbye to her host family and her friends.
After successfully finishing her work in France, Mr. Kotobuki returned to Japan in early November. This time, with photos and episodes from France, she hit the "last" of her life in England, where she spent about a year and a half, and what she left behind. She also asked a lot about the differences between Japan and the UK that she felt again after returning to Japan, and what she wanted to do in the future.
[Interview / text = Kaori Yoneda]
■ Impressed by Japan's 〇〇! What I did for the first time after returning to Japan …
――First of all, let me say "Welcome back"! This is the first interview with no time difference.
Kotobuki: I'm home! It's nice to be able to have a common chat with people like "It's a good morning" without any time difference. It's kind of strange because I'm usually in the morning and you're in the evening.
――Currently, it seems that the isolation period for returnees from the UK is 10 days.
Kotobuki: Yes. In fact, yesterday was the 10th day, and today is the quarantine opening day (interview was conducted in early November). I went out at once (laughs).
――As you mentioned in the live YouTube stream the other day, please tell us your impression of coming back to Japan.
Kotobuki: The first thing that impressed me was that everything was "decent." When I left France, I had to undergo a PCR test at the airport, but it was written only in French and I had to wait for about an hour even though I had made a reservation. After that, I returned to Japan, so I was impressed that everything went smoothly. Also, France was not so regulated and I was free to some extent, so I was surprised at the gap when I saw that there was a thorough vacancy at Japanese airports.
――The first thing you said after returning to Japan was "afternoon tea".
Kotobuki: That's right. I don't see many vending machines for eating and drinking in the UK, so I was impressed when I saw many of them installed. In addition, there aren't many cold teas in the UK, so I was impressed by the fact that delicious cold teas are sold for only 150 yen. Furthermore, I found "afternoon tea" and was really excited (laughs).
――I have been quarantined for 10 days after returning to Japan. I think it was difficult because of work such as the "Kotoha" distribution event, but what else were you doing?
Kotobuki: I was studying at Lockdown in England, so I decided to stay busy anyway. Thanks to my work and creating a busy situation, I was able to lead a regular life, so I didn't have to worry about jet lag.
Other than work, I may have spent the most time on the game "IDOLYPRIDE". Until the end of the quarantine period, I was able to raise the manager level to 45.
――How about "food"? In the live stream, you ate the "Sukiya" beef bowl.
Kotobuki: When I went out, I went to Lawson. Already … it was too fun (laughs)! The place I used casually when I was in Japan became refreshing when I went there after a year and a half. It shouldn't be indecisive, but it took a long time to choose. Because all the products are too attractive …! I mentioned earlier that I was impressed by the cold tea, but I was also impressed by the fact that hot drinks are sold in PET bottles.
――What did you buy after all?
Kotobuki: Coffee and kelp rice balls from Machi Cafe. His older brother, who had been returning from England, said, "The rice balls at the convenience store are very delicious," and that was true. It was really delicious (laughs).
――As with the convenience store lineup, the cityscape may have changed compared to a year and a half ago.
Kotobuki: When I was in Japan, I used "tabelog" to make a list of shops I wanted to go to, so when I looked at it again for the first time in a year and a half, I noticed that there were more than 1000 (laughs). However, it seems that some stores have closed due to the influence of Corona in the last year and a half. I felt lonely because the shops I used to like and used were gone.
――Not only the store but also the environment of your friends and those around you may have changed.
Kotobuki: Even while I was in the UK, I received several reports that I started a store and became independent. I want to hear everyone's story, so I'm really looking forward to seeing you for the first time in a long time.
■ What is an impressive farewell in the UK and a gift that has become a lifelong treasure?


――This is the last time you see a picture of British rice … Is this a meal with my host family?
Kotobuki: This is a picture of the food that was cooked on the last day of eating rice with my host family. Lasagna with minced meat sauce, salmon and spinach was a very delicious and memorable last supper.
――There is also a banoffee pie that you introduced to me before and said "I love you".


Kotobuki: Maybe I had them made 4 to 5 times in a year and a half (laughs). I love that much!
――In the interviews so far, you sent us a lot of pictures of delicious rice. What do you think was "the most delicious"?
Kotobuki: …… Korean yakiniku (laughs). There are times when you can't make a reservation for a store in the UK unless you have two or more people, but my favorite store can accommodate even one person, and iron plates are also available, so it's exhausting. The most visited restaurant in England was a Korean restaurant (laughs).
――The farewell episode with the host mother on the last day of the UK, which was spoken live, was very interesting. Who else made an impressive farewell?
Kotobuki: Some people cried, and when I saw the tears, I almost cried. Among them, the Iraqi girl who was a classmate prepared gifts and letters for me! There was a period when I couldn't go to school because of the corona, so honestly I didn't meet so many. Furthermore, even though we talked to each other in a language other than our mother tongue, they made us feel at home and took good care of us, so we decided to make it Jean. The necklace she gave me as a gift is her lifelong treasure.
――In the last interview, you talked about whether you can use up your tennis coupons, but have you been able to use them up after that?
Kotobuki: Unfortunately, I couldn't use up just one dose … Thanks to not going to that one time, I was able to go to the museum, so Yoshi! I think (laughs).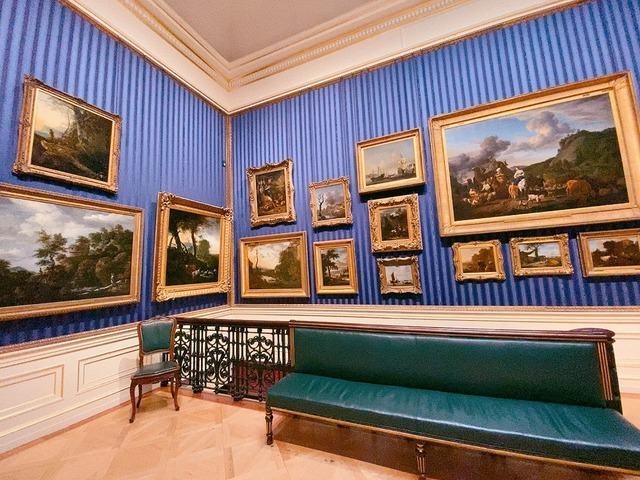 ■ Reporter business in France where Wimbledon's experience was utilized The moment when I felt the "wall" …


――At the beginning, you said that France was "free". Was France not quarantined when entering from the United Kingdom?
Kotobuki: Yes, I was fine without quarantine if I had a vaccine passport. I think I was free because I was able to take appropriate measures. I had to show my proof when I entered the restaurant, and I was thoroughly wearing a mask indoors.


――I was able to see such a situation in France live. Please tell us your impressions of serving as a reporter for "I miss Paris" again.
Kotobuki: It was a lot of fun! While I was preparing, there was a moment when I hit a wall, but I felt that it was an honor to be able to return to Japan after finishing this work. I learned once again that it is important to clarify "what you want to convey" while reminding yourself of the fun of making things with someone and the fun of communicating.
–Did your experience at the Wimbledon Championship help you?
Kotobuki: Of course! Wimbledon was the reason why I got this job. However, Wimbledon was short and did not move, so it may have been raised in terms of difficulty.
――What part of the story did you find to be difficult or difficult?
Kotobuki: The producer said, "I feel like I'm reading." Certainly, I wasn't confident that "I've only been to France once, can I introduce you to you in a big way?", And I realized that I might have read the lines I remembered like that. rice field. It seems that it had been conveyed to the staff, and he said, "I came to France with an older person and talked to him like," I've been researching France. "" I received it.
――It seems that you were able to enjoy France even when you weren't working. The food photos look delicious too!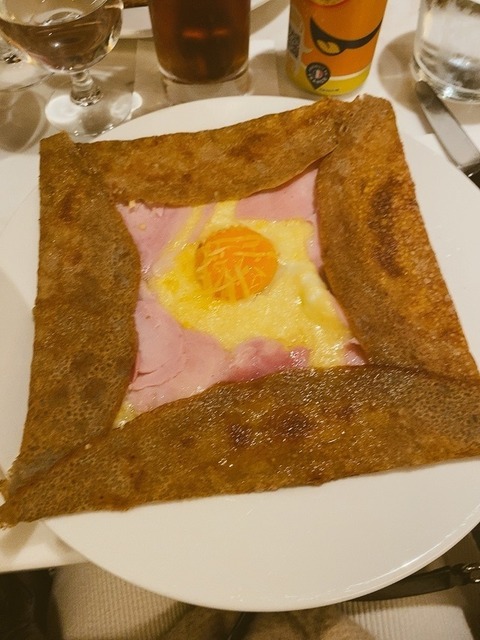 Kotobuki: I thought that Galette and Eclair had to eat (laughs).
–Did you feel the difference in taste from England?
Kotobuki: In my sense, I felt that French seasonings are more familiar to Japanese people. I saw a lot of Japanese shops, and in the UK, I was shocked to say, "Do you want to season like this !?", so I feel that France had a lot of reassuring seasonings.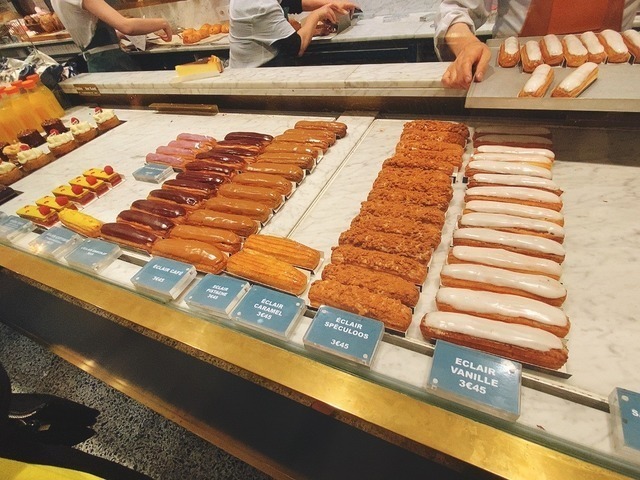 ――I heard that your stay in France was short, but you enjoyed going to Disney.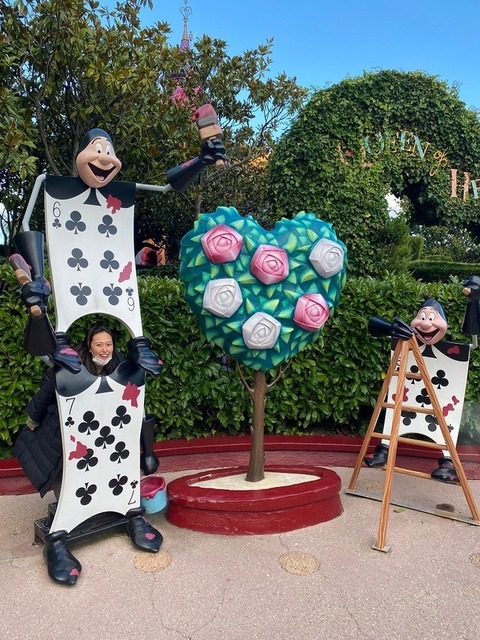 Kotobuki: I went to Disney in Paris for the first time. I didn't go to amusement park-like places in England, and I was hungry for happy places (laughs). On the day of the event, I enjoyed 12 hours from 9 am to 9 pm when the park closed, saying "Let's go home early" with my friends!
――I'm excited about Halloween decorations.


Kotobuki: It's cute, isn't it? This photo is Dante of "Remember Me" which I like most in Disney works. It was a work a while ago, so I didn't think it was so big in France. Probably the most smiling photo of the day (laughs).
■ "Uber Eats in Japan is amazing!" What I enjoyed after returning to Japan and what I want to experience from now on
――Since you finished the quarantine period yesterday, have you decided what to do from now on?
Kotobuki: Regarding food, I think I've almost achieved what I thought "I'll eat when I return to Japan." The abundance of Uber Eats in Japan is amazing! I have already eaten natto and raw eggs, so what should I do now ~ (laughs). After that, you have to gradually digest the shops registered in "Tabelog". I heard from various people that even if two people went to dinner, an acrylic board would be placed between them, so it was interesting to experience it (laughs).


――It seems that you can enjoy the difference from England for a while (laughs).
Kotobuki: That's right! I didn't really care about it until now, but Japan also has its own way of spending Christmas, New Year's Day, etc., so I would like to consciously enjoy it.
–thank you very much!
《Kaori Yoneda》